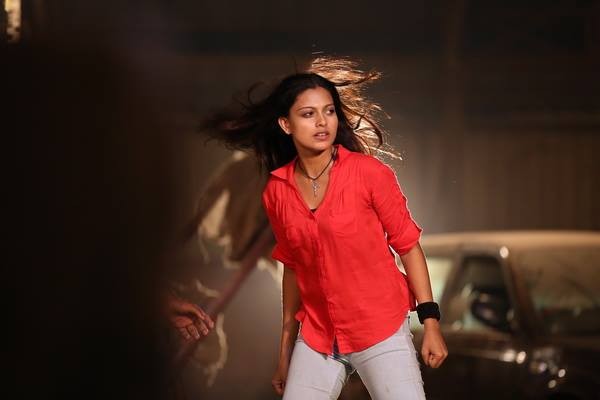 Actress Anusree of "Diamond Necklace" fame is now set for another gig in Malayalam cinema, this time opposite Dileep. The yet-to-be-titled film, directed by actor-director Siddharth Bharathan, is touted as a family entertainer.
"Anusree has been roped in to play the lead opposite Dileep..." Siddharth told The Times of India, "We are planning to start the shoot in January."
The script will be penned by Santhosh Echikkanam, who had earlier wrote for films like "Nidra", "Bachelor Party", "Annayum Rasoolum" and "Njan Steve Lopez".
The cinematography of the film is handled by Shyju Khalid and the music is by Prasanth Pillai. The film is planned to release by Vishu next year.
Anusree's career graph seems to be going up as her last film, "Ithihasa", was a success in theatres. Her appearance and daredevil act in the woman-centric movie garnered positive reviews from critics and audience as well.
Now the announcement of latest movie with Dileep has raised her bar as one of the most popular actresses of M-Town.
As for Dileep, it is going to be yet another busy year with back-to-back schedule. He is currently shooting for debutant Suresh Diwakar's big-budget film, "Ivan Maryadharaman", along with Nikki Galrani.
The actor will join Jeethu Joseph for his film, "Life of Josutty", which will have three heroines. The film will be shot in three schedules and is set to release in July, after which he will join the Siddharth directorial.
The next in line is "King Liar", which will mark the return of Siddique-Lal duo. It is scheduled to release for Onam. Dileep has also signed films of Sreebala, Ajay Vasudevan and Rathish Ambatt.
For Siddharth, this is his second directorial. His first venture, "Nidra" (2012), which was a romantic thriller, failed to make a mark in the box office, despite receiving positive reviews from critics.