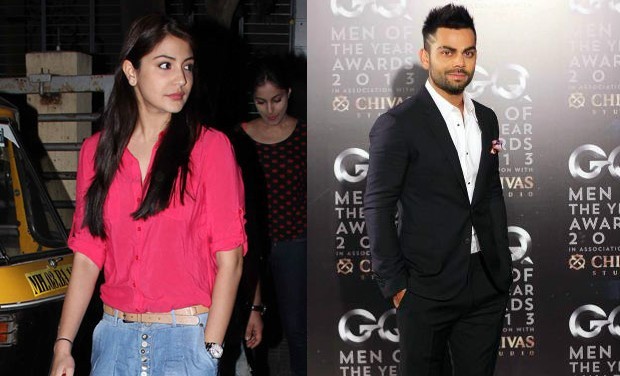 Much has been made of Virat Kohli-Anushka Sharma affair. After the alleged couple were heavily criticized for the former's poor performance in a test series, the two have decided to play their cards safe.
While the rest of B-Town's rumoured couples are admitting to their 'special' relationship, Virat-Anushka seem to have taken a step back. Does this mean the relationship is in trouble? Only time will tell.
While, it was earlier reported that the vice captain of the Indian cricket team has moved in with lady love Sharma, fresh reports suggest that the couple now stay in different houses.
"He visits but does not stay over. He drops by for a couple of hours and leaves," Mumbai Mirror quoted a source.
Cementing the speculation, Kohli at a recently concluded event said that he doesn't have many friends in Bollywood. "I don't have too many friends in Bollywood. There are only a few people that I know. Varun (Dhawan, the 'first friend' of FC Goa) is one of them. Obviously, your friends are all going to support you and that's a common thing," the sports star told Mid Day.
Interestingly, Kohli, when he was on the popular show "Comedy Nights with Kapil", was blushing at Sharma's mention and seemed to take on the jokes very well.
With vacations and frequent dine-outs, it was hard not to imagine the apparent 'closeness' between the two. Also, there have been conjectures about them tying the knot. However, the rumours were rubbished by Sharma's representative in a statement.
"There are several stories online about Anushka Sharma's impending wedding. However I would like to set the record straight that there is absolutely no truth to these rumours and I would like to request you to refrain from conjecturing about the same," Indian Express quoted the statement.
Sharma will be next seen in Rajkumar Hirani's "P.K." opposite Aamir Khan.