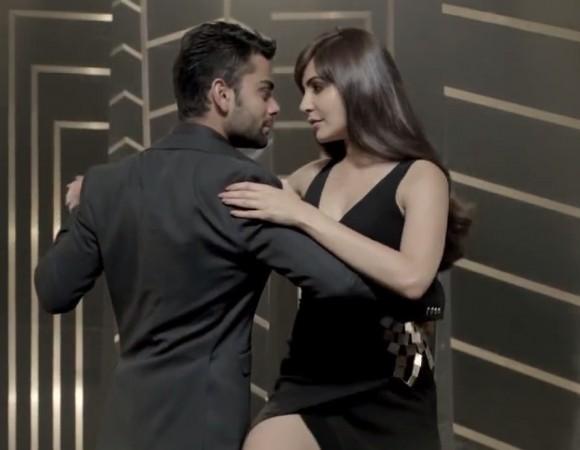 Recent reports suggest that while Virat Kohli is gearing up for India vs Australia semi-final match, to be held in Sydney on 26 March, his ladylove Anushka Sharma is already in town to cheer from the stands.
Previously, there was a buzz that the actress had called off her trip as her presence in the stadium arena was strongly criticised after Virat failed to perform in an overseas series last year.
According to The Times of India, Anushka has been in Sydney for the past couple of days and was reportedly spotted at a posh nosh recently with her beau. The dinner was apparently a quiet one and the two kept low profiles to dodge the paparazzi.
A few days ago, talking to a magazine, the "NH10" actress said she doubts if she would be attending any of the matches, adding that if she were to be in the country, everyone would know about it. No pictures of Sharma in Sydney have surfaced as yet. So, for now this can be counted as a mere speculation.
Virat and Anushka first met on the sets of a shampoo commercial. After a few movie dates and private dinners, the couple finally admitted to being in a relationship. While Virat said it was evident they were dating, the leading lady opined talking too much about personal relationships takes away focus from work.
"I never spoke about anything and I will never speak about anything. I have just not denied being in a relationship with Virat because, well, that is something I wouldn't do. I am in a relationship with him and I have respect for my relationship," Sharma said, according to Absolute India.