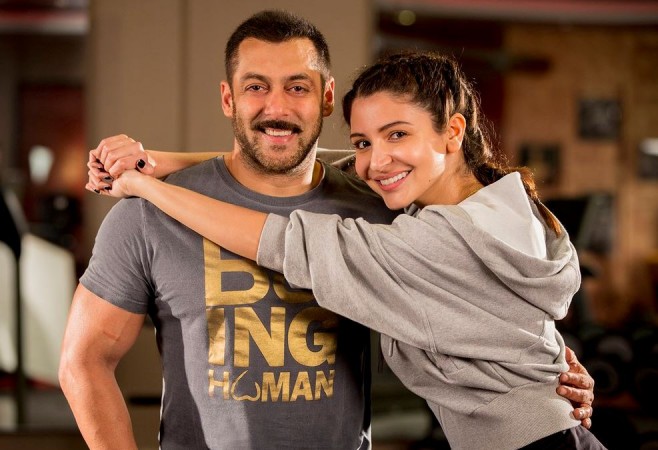 Anushka Sharma, who is known to be vocal about social issues, has now reacted to Salman Khan's latest controversy surrounding his "raped woman" comment.
Anushka has shared screen space with Salman in the recently released film "Sultan." The actress said that Salman's comment was "insensitive" and also stressed that celebrities should be careful with their choice of words.
"Firstly, I want to find out what made him say it because I wasn't there. So first is to find out if it's really true that he said that. A lot has been spoken about it and we obviously all understand that it was rather insensitive. But now, when I look at it today, when everything is happening, there are so many debates that went on air and whatever else that took place - yes, it was insensitive and something that I was surprised by that it was said the way it was," Anushka said in an interview with Anupama Chopra.
"What it made me realise is that all of us, each and everyone of us, not just celebrities, have a responsibility towards what they speak, not just publicly but anywhere. Whatever you say, you have to be aware of and celebrities more so," she added.
The "Sultan" actress also said that she does not want to speak about what made Salman make the controversial remark as she does not know him that well. Anushka asserted that people very often use the word "rape" very casually and she hopes that they tend to be more sensitive towards their choice of words.
"I hope that this is what people get out of this incident. We know what's wrong about it but if we look at the positive side of it, I hope people understand they have to be extremely careful about what we say because we are going through bad times in the country where woman are not receiving the kind of respect they should," she said.
Salman had received much criticism for the comment when he had compared his physical pain during the shooting of "Sultan" with that of a raped woman. Other celebrities like Kangana Ranaut, Aamir Khan, Sona Mohapatra, among others, had earlier called the remark insensitive.