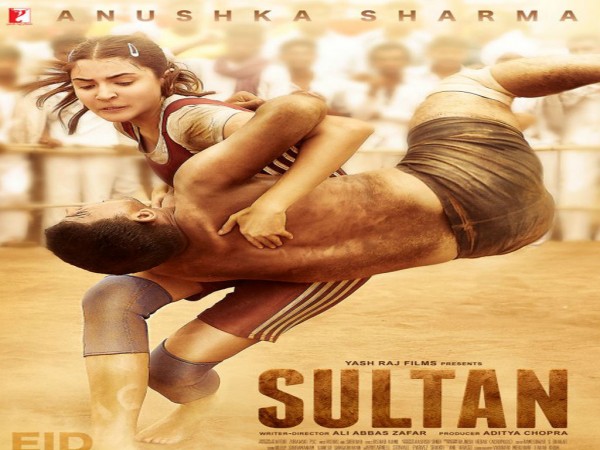 After a long search, the makers of "Sultan" finalised Anushka Sharma as the flick's leading actress opposite Salman Khan in the film. The diva, who will play a Haryanvi wrestler named Aarfa, has also learnt an unusual thing while shooting Ali Abbas Zafar's "Sultan."
Anushka learnt to make gobar (cow dung) cakes in the film. Apart from wrestling, she will be shown handling household works as well. In one of the scenes, the audience will see Aarfa (Anushka's character) making cow dung cakes, which is a common form of household fuel used in Haryana, DNA reported.
The report further suggests that the makers were in a doubt whether the actress would be comfortable with this scene or not, but Anushka surprised everyone. The actress said that her character will highlight the strength and contribution of a woman to the society.
"Her strength lies in her quiet but resolute ability to manage work at home, on a farm and still focus on wrestling. Every Indian home has a hero in the woman who keeps everything together, and ensures that the family is cared for. Through Aarfa, I hope to highlight their strength and contribution to society and family," DNA quoted Anushka as saying.
Scheduled to be released on Eid, "Sultan" is one of the much awaited films of 2016. The makers have released two teasers, which introduced Salman and Anushka's characters in each video, giving a glimpse of their action avatars.
The trailer of "Sultan" has been scheduled to be released on May 24 after 7.00 p.m. The trailer will be unveiled at Stage 8A Reliance Studios, Filmcity, Mumbai. The team of "Sultan," including Salman, Anushka Sharma and director Ali Abbas Zafar are expected to be present at the event.
"Sultan" features Salman, Anushka, Amit Sadh and Randeep Hooda in pivotal roles. Apart from wrestling, Salman and Anushka will also be seen romancing each other in the flick.