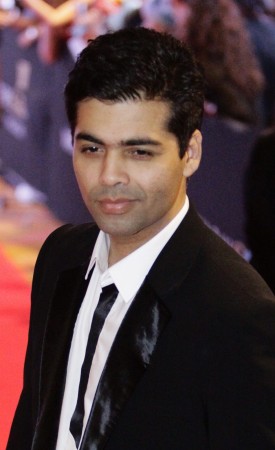 Acclaimed filmmakers Anurag Kashyap and Karan Johar expressed their disappointment about the non-selection of Irrfan Khan starrer "The Luchbox" for the Academy Awards league.
On Saturday, the Film Federation of India (FFI) announced Gujarati film as India's official entry to the Oscars.
Soon after the announcement, Kashyap, who is one of the producers of the "The Lunchbox" said on Twitter, "Feeling very, very disappointed, can't comment on the film I have not seen, but it better make it to final five... I hope and pray I am wrong and it actually is a film that knocks the socks off everyone."
"First time and I really mean it. First time I really was excited because first time we knew we had a chance, first time I was waiting for it."
Kashyap's ranting continued on an emotional note. "Now I feel like crying in desperate frustration and I believe there were some very wise people on the jury," he said.
Voicing similar sentiments, Karan Johar said, "Really shocked and dissapointed....#LUNCHBOX had every factor working in its favour...we may have just lost our golden chance....SAD!!"
The FFI, led by acclaimed director Goutam Ghose, had been subjected to criticism ever since "The Good Road" was announced as India's choice for the Oscars.
Gujarat Chief Minister Narendra Modi welcomed the FFI's decision saying, "Delighted to know that Gujarati film 'The Good Road' has been chosen to represent India at Oscars. Congrats to cast and crew. My best wishes."
Directed by Debutant director Gyan Correa, "The Good Road" was conferred a National Award for Best Feature Film (Gujarati). The film, a collage of several stories marked by the central theme - a highway, stars Sonali Kulkarni and Ajay Gehi in the lead roles.