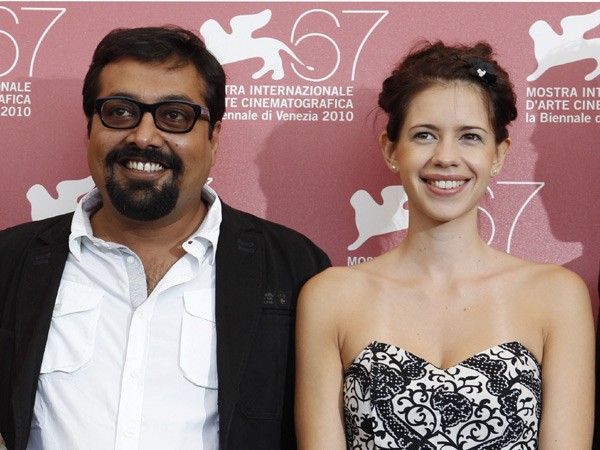 Anurag Kashyap and Kalki Koechlin have been living separately for quite some time now. But the "Maragarita, with a Straw" actress recently confirmed that they were headed for a divorce.
"Right now, I am in a good space. Last year was a little bit more of a struggle, as I didn't know where I was going. I wasn't sure where my relationship with Anurag was going. All of it was unclear. Now, we are pretty clear that we are not going to be together. We have already applied for divorce and will get it soon," Koechlin said, The Times of India reports.
Married in 2011, the couple had initially moved out to their respective apartments so as to figure things out between them; but neither of the two had divorce on their minds then.
It was widely reported that Huma Qureshi's growing closeness with the director was the primary cause of his marital discord. However, the "Gangs of Wasseypur" actress had maintained a guarded silence on the matter, after which the filmmaker revealed on celebrity chat show "Koffee with Karan" how the rumours had strained his equation with the talented star.
Talking about Kalki at the show, Anurag had said he hadn't yet given up on the "coolest chic" he had ever met.
Interestingly, after all the tough times, Kalki had a few heart-warming words to say about him too. "He is a good guy who wears his heart on his sleeve. Anybody who comes with a sob story to Anurag can get him to adopt him. He is not materialistic at all and is a giver," she told TOI in November, last year.
In the interview, the actress had also added how they've maintained a cordial relationship and that they love each other very much.