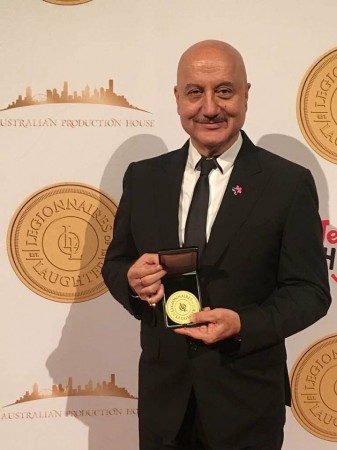 Veteran actor and FTII chairman Anupam Kher on February 6 has claimed that his Twitter account has been hacked after he received a suspicious link from Rajya Sabha MP Swapan Dasgupta in a direct message (DM).
"My Twitter account has been hacked. Just got few calls from friends in India about it. I am in LA and it is 1 am," Kher, who is currently in Los Angeles, told PTI over a text message.
The 62-year-old actor, meanwhile, has alerted the microblogging site about the incident.
The Twitter account of the former chief economist and senior vice president of the World Bank Kaushik Basu was also breached reportedly by the same team of hackers and a tweet that reads, "I love Pakistan" was sent across by the hackers in all the three Twitter accounts, PTI reported.
"Got a DM yesterday from Mr. Swapan Dasgupta's account about a link. A first from him. So opened it. Have spoken to Twitter already," Kher told PTI over a text message.
While Anupam Kher's Twitter handle is still active, Swapan Dasgupta (@swapan55TC) and Kaushik Basu's (@kaushikcbasuTC) Twitter account now stand suspended and a message "Sorry, that page doesn't exist!" is currently being displayed when you try to visit the two accounts from your computer.
A tweet which reads, "Hello there! I want to introduce ourselves first. In 2002, the Republic of Turkey to protect it from cyber attacks and to combat terrorist organizations were founded. Turkey's first cyber army of. We have 300000 s https://t.co/uUydlgypCs" was pinned on Swapan Dasgupta's Twitter handle.
The particular message can be still viewed in Google when you search for Swapan Dasgupta's Twitter account.