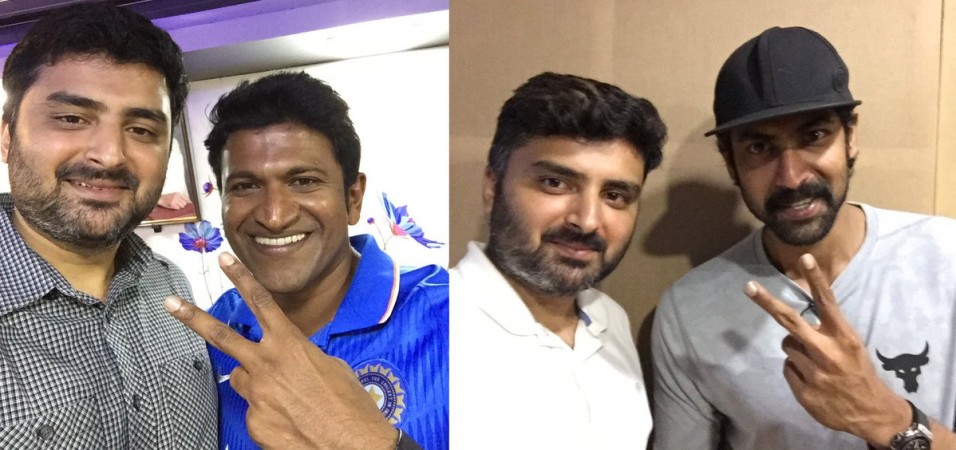 Anup Bhandari has pulled off a casting coup of sorts for his upcoming Kannada film Rajaratha (Rajaratham in Telugu). After bringing Tamil actor Arya on board, the filmmaker has roped in Baahubali star Rana Daggubati and Sandalwood's Power Star Puneeth Rajkumar.
However, Anup Bhandari has refused to reveal the details about the roles that the two Southern stars are playing. "I was not keen to announce the news about the actors being part of Rajaratha at this stage, but my team insisted me to make it public now," the director told International Business Times, India.
Anup Bhandari says, "We want to build the curiosity around their roles and people will know about their roles in the trailer." The film marks the debut of Rana Daggubati, who has left his mark in Hindi, Tamil and Telugu films, in Sandalwood.
The trailer is most likely to be launched in a star-studded event in the second week of December. The audio of Rajaratha will hit the stores a week or two weeks later.
Rajaratha stars Anup Bhandari's younger sibling Nirup Bhandari and Tamil actor Arya in the leads. Avantika Shetty plays the female lead in the romantic-comedy flick, which will hit the screens on 25 January to coincide with the celebrations of Republic Day.
The Bhandari brothers shot to limelight with their debut movie RangiTaranga, which went on to become the sleeper hit of Sandalwood in the year 2015. As a result, there is a lot of expectations riding high on their second venture.
Multifaceted Anup Bhandari himself has composed the music for Rajaratha, while B Ajaneesh Loknath will compose the background score.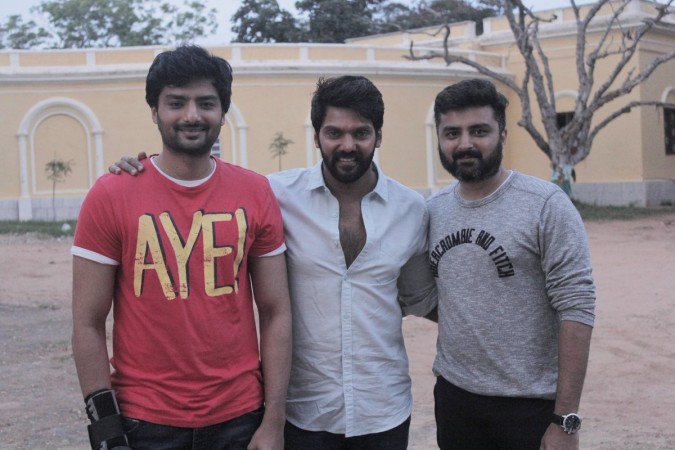 The two versions of the movie have been shot in 80 days in places like Ooty, Mysuru, Mahabaleshwar and Bengaluru.