Manchester United full-back Antonio Valencia has expressed his desire to "win more" as the Red Devils prepare for the April 8 derby clash against Manchester City at the Etihad.
The last time these two met at Old Trafford, Pep Guardiola's side walked away with three points. A victory for City will be sufficient for them to be crowned the new champions of England.
Valencia, who arrived at United from Wigan Athletic in 2009, is on the verge of making his 325th appearance for the Red Devils on Sunday. The Ecuadorian international has been regularly captaining the side in the last few seasons, ahead of Wayne Rooney and Michael Carrick.
The 32-year-old said he is "very proud" to wear the United shirt and has urged the club to fight to help his employers win silverware.
"I'm very proud to wear the United shirt and represent this great club. At my age as well, I'm feeling great and looking forward," Valencia told United's official website.
"I want to play every game, I want to win more, I want to fight for this club. I'm feeling good, my physical shape is great so why can't we achieve more together?
"It's a great honor and a source of great pride for me to be wearing the captain's armband for a club like Manchester United. I'm very proud of it and I hope I'm doing a good job," he said.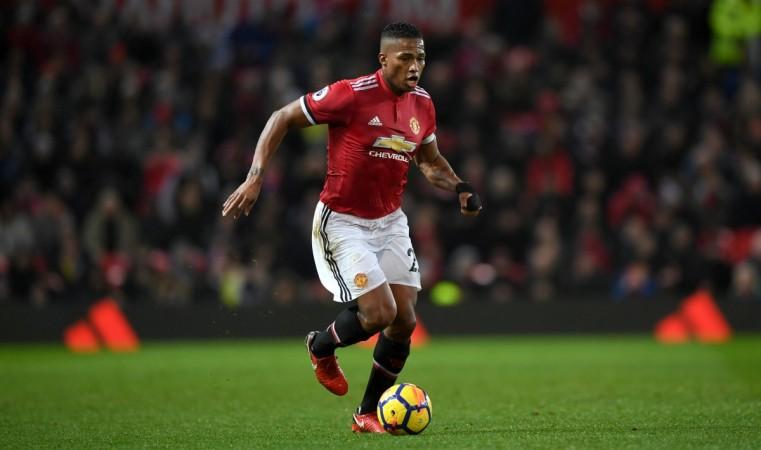 Meanwhile, Guardiola saw his side suffer a 3-0 defeat at the hands of Liverpool in the first leg of the Champions League quarter-final clash at Anfield. The return leg of the last eight tie will be played at the Etihad next midweek.
City's two Champions League fixtures are sandwiched between the Manchester derby. It should be seen whether the former Barcelona and Bayern Munich manager will rest the senior players for the league tie on weekend.
Valencia believes the confidence is high in United's camp after a series of good results since their 2-1 defeat to Sevilla that knocked them out of the Champions League.
"Confidence is very high. We've played some good matches and had some good results in the last four [league] games," the ex-Wigan winger explained.
"Thanks to God, I've had the opportunity to play in several derbies now and I think the important thing is that you go into it in a calm frame of mind after so much preparation, and hopefully we come out of it happy and with the fans pleased with our performance."