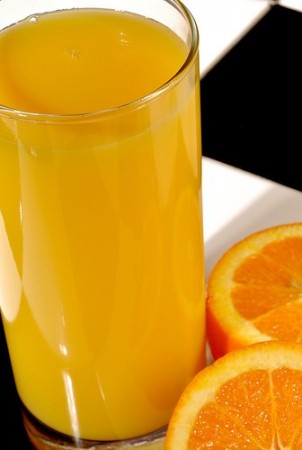 Citrus fruits including oranges have more nutritional value than what was originally known till now and can play a greater role in fighting cancer, latest research shows.
A team of researchers from the University of Granada in Spain has found that antioxidants in juices of citrus fruits were 10 times higher than what was estimated earlier and recommended the need to revise health professionals' tables on the antioxidant capacities of food products, SINC reported.
"The antioxidant activity is, on average, ten times higher than that which everyone thought up until now, and not just in juices, but also in any other kind of food analysed with this methodology," said José Rufián Henares, professor at the University of Granada. "This technique and the results derived from it could allow dieticians and health authorities to better establish the values of the antioxidant capacity of foods."
Till recently, the presence of antioxidants was estimated by stimulating food digestion in the digestive tract and by measuring the antioxidant activity of the liquid fraction in small intestine.
The new technique developed by Rufián Henares and team called "global antioxidant response" (GAR) is capable of measuring and including antioxidant activity of solid fraction at the large intestine.
"The problem is that the antioxidant activity of the solid fraction (the fibre) isn't measured, as it's assumed that it isn't beneficial. However, this insoluble fraction arrives at the large intestine and the intestinal microbiota can also ferment it and extract even more antioxidant substances, which we can assess with our new methodology," Ángel Rufián Henares, added.
With this new technology, the value of orange juice is expected to go up from 2.3 mmol Trolox/L to 23 mmol Trolox/L .
The study has been reported in Food Chemistry.
Antioxidants- More Facts
Antioxidants, according to Medline Plus, are compounds- either natural or man-made - that help protect cells against damages.
Some of the main antioxidants include:
Lutein: found in cruciferous vegetables (broccoli, cauliflower and cabbage); fruits, starchy vegetables (corn, peas) egg and leafy vegetables.
Selenium: a mineral found in plant foods, egg, chicken, red meat, grains and fish.
Carotenoids: the pigments that give yellow and orange colours to vegetables and fruits like melon, sweet potatoes and carrots.
Lycopene: a chemical found in red-coloured fruits and vegetables, including carrots, tomato and watermelon.
Vitamin A: is found in carrots, sweet potatoes, dark-coloured leafy vegetables and apricot.
Vitamin C: is found in citrus fruits, papaya, pineapple, potatoes, broccoli, spinach and berries.
Vitamin E: is found in nuts, peanut butter, wheat germ, spinach, Tofu, fish, avocados and plant oils.