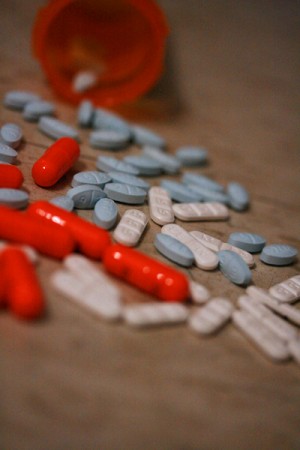 Using certain medication to treat depression in pregnancy can leave a negative impact on the child's health, says a new study.
Intake of Fluoxetine, an antidepressant belonging to the class of medications known as selective serotonin reuptake inhibitor (SSRI), during pregnancy can put children at greater risk of obesity and diabetes, according to a team of researchers from the McMaster University in Canada.
"Obesity and Type 2 diabetes in children is on the rise and there is the argument that it is related to lifestyle and availability of high calorie foods and reduced physical activity, but our study has found that maternal antidepressant use may also be a contributing factor to the obesity and diabetes epidemic," senior investigator of the study, Alison Holloway, associate professor of obstetrics and gynecology at McMaster University, said in a news release.
"While it is known that these drugs can increase the risk of obesity in adults, it is unknown whether a woman's antidepressant use during pregnancy increases the risk of metabolic disturbances in her children," Holloway added, later.
Depression is a very common mental condition found in pregnancy. Several factors including genetic predisposition, social factors and hormonal changes have been known to play major roles in this occurrence.
In the study, researchers mainly focused on fatty liver in children and maternal habits during pregnancy. Fatty liver, a condition that leads to the accumulation of fat in liver, has long been known to be caused by obesity. Holloway and colleagues conducted experiments on animal models and found that SSRIs intake in pregnancy led to fat accumulation and inflammation when the offspring reached adulthood.
However, researchers said that their findings were not meant to discourage women from taking antidepressants, but to help prevent the adverse outcomes associated with it by developing better interventions. As a next step, the researchers are planning to study how the medication actually leads to this occurrence.
"The benefit of the study is it may help in the identification of a high-risk group of children who may require specific interventions to prevent obesity and type 2 diabetes later in life," she explained.
The study was presented at the joint meeting of the international Society of Endocrinology and The Endocrine Society on Sunday, 22 June.
Similar to the current study, several studies in the past have shown adverse outcomes associated with exposure to antidepressants while in the mother's womb, including the risk of cardiac problems, autism or low birth weight in babies.