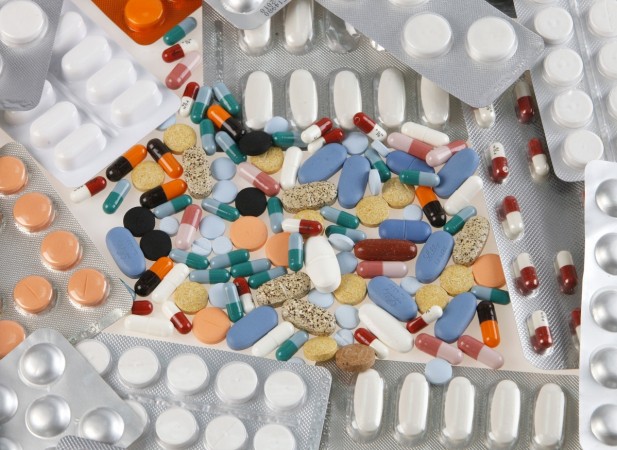 The Indian government is likely to ban more combination drugs, including popular antibiotics and anti-diabetic drugs. The panel probing the efficacy of drugs has been a sent a new list of 1,200 fixed dose combination drugs (FDCs) by the Drug Controller General of India (DCGI), the Hindustan Times reported.
The government has already banned more than 350 combination drugs, a step that prompted the affected pharmaceutical companies to move the Delhi High Court challenging the order.
The panel earlier recommended banning over 300 FDCs, including popular products such as Corex, Phensedyl, Vicks Action 500 Extra, Dolo and D-cold. The panel has reviewed nearly 6,600 FDCs and has classified the drugs into four categories including irrational, require further deliberations, rational and require data generation.
The DCGI will come up with the new list of banned drugs in six months after the panel reviews the drugs classified in the "require further deliberations" category.
"Under the irrational category, there were 963 FDCs, out of which 350 have been announced, and the list has been dismantled," an official at the Central Drugs Standard Control Organisation (CDSCO) was quoted by the HT as saying.
The health ministry said the FDCs that have been banned were found to cause anti-microbial resistance(AMR), and increase the toxicity level in the body of patients, which could lead to organ failure. The ministry said some of the FDCs are easily available over the counter leading to their rampant use, which poses a great health risk, according to the Times of India.
The combination drugs include two or more active pharmaceutical ingredients combined in a single-dosage form, manufactured and distributed in fixed doses.
Meanwhile, head of drugs review panel Chandrakant Kokate told the Economic Times the government has been fair in banning the FDCs. He said the panel took the decision after working for over a year and only those FDCs that were found irrational, were banned while a majority of the drugs were spared the regulatory action.