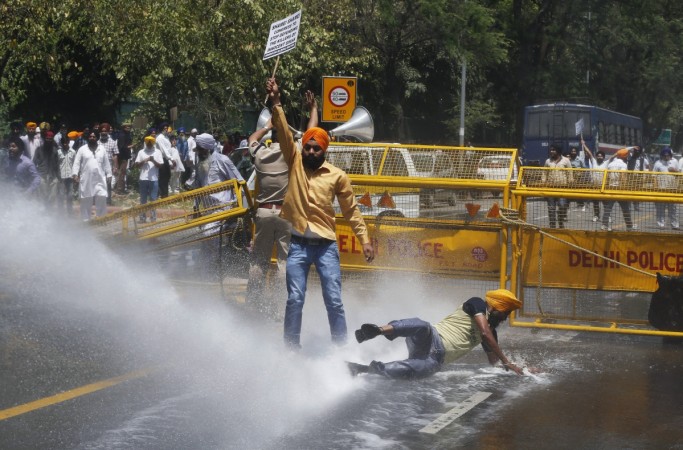 Calling it a "poll gimmick", opposition parties Congress and Aam Aadmi Party lashed out at the Centre over a government panel's recommendation to set up a Special Investigation Team (SIT) to re-probe 237 cases related to the anti-Sikh riots.
The committee headed by Justice G.P. Mathur, a former Supreme Court Judge, which was set up on 23 December last year to look into the possibility of re-investigation of the 1984 anti-Sikh riots, had submitted its report to Union Home Minister Rajnath Singh last week, reports India Today.
The riots took place after the assassination of then Prime Minister Indira Gandhi on 31 October, 1984. Thousands were killed in the massacre.
The Justice Nanavati Commission had suggested reopening of only four of the 241 cases closed by the police but BJP wanted a re-investigation into all the other 237 cases.
A disgruntled Congress described the move to re-investigate the riots as an endeavour to win over the Sikhs ahead of the Delhi polls. "Is it a gimmick by Prime Minister Narendra Modi to woo voters ahead of the polls? If it is so, then it is deprecating," Congress spokesman Randeep Surjewala said.
Questioning BJP's disallowance of the SIT that was announced by the AAP government, party leader H.S. Phoolka also called the move a gimmick, adding that the Centre had an eye on the impending Delhi polls.