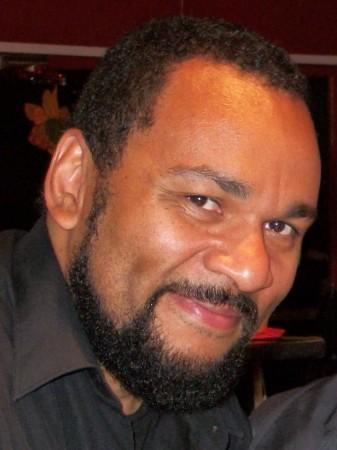 French comedian Dieudonné M'bala M'bala, who has been repeatedly charged for making anti-semitic remarks, grabbed headlines recently for his sadistic comment that mocks at the victims of the attacks on a Jewish supermarket and the French satirical magazine Charlie Hebdo.
M'bala, the The Independent reports, had posted on his Facebook wall, "As far as I am concerned, I feel I am Charlie Coulibaly", soon after the 1,500,000 strong "unity march against hatred" was held in Paris.
He merged the word 'Charlie' with that of Amedy Coulibaly, the man who associated himself with the attackers of Charlie Hebdo magazine and killed four hostages at a French kosher supermarket.
The post is seen as a mockery of "Je suis Charlie", which translates to "I am Charlie", a slogan adopted by supporters of free speech and freedom of expression after the 7 January massacre in France.
It has since been taken down, but not before a large number of people took notice, triggering angry comments on social media. The Paris prosecutor's office, which also took notice of the insensitive comment, said that it has opened an investigation to look into the matter.
M'bala, 48, a comedian and political activist, who had initially achieved success by humorously exploiting racial stereotypes, used to be a campaigner against racism during the late 1990s and early 2000s.
However, trouble began in 2003, when in a comedy sketch for a TV show, he depicted an Israeli settler as a Nazi. Most Jews took offence to the bit and said that it "crossed the limits of antisemitism."
At one point, he had even described Holocaust remembrance as "memorial pornography" and invited Robert Faurisson, a Franco-British academic, who is infamous for his theories denying the various cruelties perpetrated in Nazi camps during the Holocaust.
French interior minister Manuel Valls in 2013 had tried banning all public appearances by Dieudonné as a potential threat to public order, reported the The Independent, saying he was no longer a comedian" but was rather an "anti-Semite and racist."
His reputation was tarnished on an international level when friend and French footballer Nicolas Anelka performed a provocative gesture invented by M'bala. The "La quenelle" or "the meat ball" gesture was anti-semitic, according to his critics.
The man metamorphosed from an anti-far-right comedian and social commentator into an anti-semitic person in public perception.