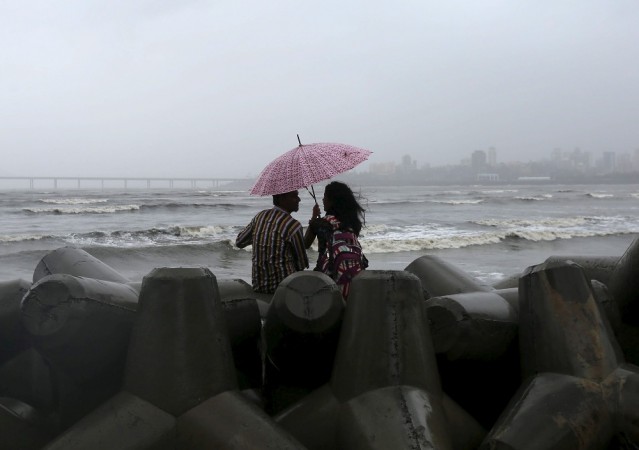 Three policemen were suspended after they detained a couple in Navyug Market area of Ghaziabad in Uttar Pradesh and brought them to the police station in the absence of women police personnel, mandatory while detaining women.
Rajesh Kumar Singh, Circle Officer (City I), Ghaziabad, was quoted by the Indian Express as saying: "The policemen were taking them to the Kotwali police station. No woman police constable or officer was present during this. It is mandatory that such action be taken in the presence of women police personnel." He added that the "three personnel who were suspended are not part of any Anti-Romeo Squad."
The three policemen have been identified as head constable Mehtab and constables Dilip Kumar and Pankaj Kumar. A video had surfaced on Friday which showed the policemen questioning the people concerned. The policemen were seen screaming at the couple and then taking them to the PCR van and making them sit inside the car.
According to the police, the team in the PCR van at Ambedkar Park in Navyug Market spotted the couple (possibly college students) on Friday afternoon. The policemen then approached them and asked them to verify their credentials and then took them to the Kotwali Police Station.
"The PCR van had no women personnel deployed. A video shot by some passerby also went viral and senior superintendent of police ordered suspension after the incident came to his knowledge," Ranvir Singh, spokesperson for SSP Deepak Kumar, was quoted by the Hindustan Times as saying.
This comes after the state government, led by Chief Minister Yogi Adityanath, instructed the police to form Anti-Romeo Squads to prevent eve-teasing and protect college going girls and women. The squads have been made to make public places like malls, parks and markets, safe for girls and women.