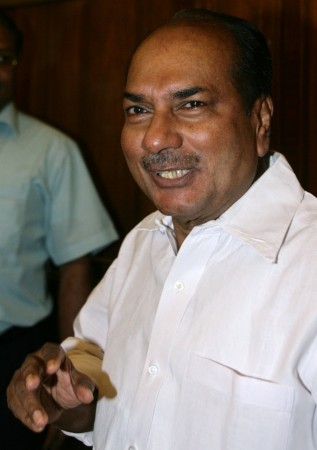 A Defence Acquisition Council (DAC) meeting headed by Defence Minister A K Antony on Monday, might have cleared over ₹5000 Crore worth projects, but put a hold on projects on strategic systems such as anti-tank and anti-ship missile systems.
The DAC has however cleared the projects of acquiring night vision devices for infantry soldiers and the tender will be issued to Bharat Electronics Limited and other private companies under the 'Buy Indian' category of the Defence Procurement Procedure reported FirstPost India.
The Barak air defence missile system and Spike third generation missiles Rafael from an Israeli firm were however put on hold. Both the projects are worth over ₹15,000 Crore.
The Barak missile is planned to be deployed on India's only aircraft carrier Indian Naval Ship (INS) Virat. The project has been put on hold pending an enquiry against Rafael, reported Press Trust of India News (PTI).
"The defence ministry has formed an independent committee to take a final call on whether the air defence system can be procured in view of the probe against it. A final decision is expected to taken in the next DAC meeting," PTI quoted the defence ministry officials
Former Defence Minister George Fernandes along with other officials has been named in the pending Central Bureau of Investigation (CBI) probe.
Another project of procuring third generation anti-ship missile Spike, also manufactured by Rafael, was also put on hold for similar reasons.
Along with night vision devices, the DAC has approved the acquisition of 10,000 rockets from Russia under the Transfer of Technology for the multi-barrel rocket launchers. The project costs ₹683 Crore.
India will also be importing eight more Long Range Maritime Reconnaissance and Anti Submarine Warfare aircraft P8-I for the India Navy. The DAC cleared the proposal on Monday for ₹4,381 Crore. The Indian Navy had earlier placed an order for eight P8-I. The first aircraft was inducted in August this year.