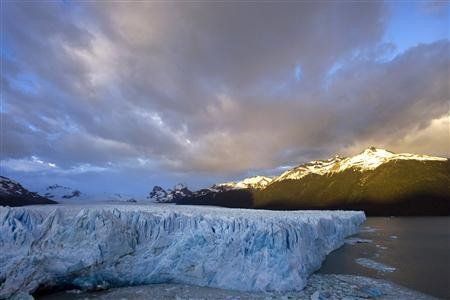 A recent study by a team of global geologists has shown that Pine Island Glacier (PIG) that has contributed to about 25 percent of total ice loss in Antarctica may continue to melt for decades to come.
PIG located in West Antarctic Ice Sheet, is the single and largest contributor to the increasing sea levels.
The team revealed that the 8,000 year old glacier is thinning faster than in recent years. which is thought to be due to the increased amount of warm ocean water that is hitting and passing by the ice layer.
Scientists fear that the shrinking glacier could raise the sea level by 10 millimeters (0.4 inch) in the next couple of decades. Since 1990's, PIG has shrunk by 5 feet per year and since then more concerns have risen over the increased ocean level.
The present models are not reliable regarding the regularity and rate of the future sea level rise. But with the use of highly sensitive dating techniques, geologists were capable of showing that the past shrinking of PIG lasted for many decades.
"Our geological data show us the history of Pine Island Glacier in greater detail than ever before. The fact that it thinned so rapidly in the past demonstrates how sensitive it is to environmental change; small changes can produce dramatic and long-lasting results. Based on what we know, we can expect the rapid ice loss to continue for a long time yet, especially if ocean-driven melting of the ice shelf in front of Pine Island Glacier continues at current rates," Nature World News quoted lead study author, Joanne Johnson from the British Antarctic Survey.
"This paper is part of a wide range of international scientific efforts to understand the behavior of this important glacier. The results we're publishing are the product of long days spent sampling rocks from mountains in Antarctica, coupled to some exceptionally precise and time-consuming laboratory analyses. The results are clear in showing a remarkably abrupt thinning of the glacier 8,000 years ago," said Mike Bentley, co-leader of the project.
The details of the findings have been published in the Science journal.