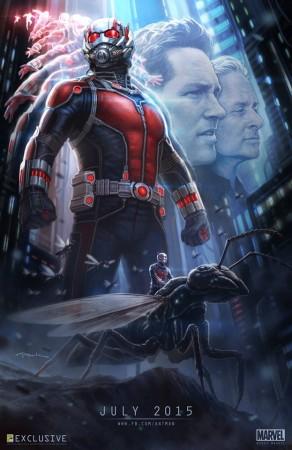 When "Ant-Man" hits the big screen on 17 July, Marvel fans may get to watch Scott Lang as a criminal, instead of a conman.
Initially, Marvel Cinematic Universe had decided to portray the protagonist as a conman. But later, several reports claimed that actor Paul Rudd will play the role of a master thief, according to Cinema Blend.
Recently, a fanboy journalist revealed on his Instagram that Lang will play a criminal in the upcoming movie. "So what I'm hearing on #Marvel's #AntMan so far is good. They did standard marvel reshoots, but one of the things I heard is that they're making Scott a criminal again with these reshoots -- putting back the plot point they originally demanded be cut from Edgar Wright's draft," read the post.
Meanwhile, the entertainment site stated that viewers can expect to watch a life-span of Rudd's character in the upcoming film, which could have few sequences of the protagonist before he actually turned into a superhero.
As per the article, the movie might begin with a scene of Rudd's character robbing a bank or breaking into a building and the storyline may gradually unfold the big events in his life.
In the comic book, an electronics expert-turned-thief becomes a superhero after his daughter Cassie Lang falls sick. When he finds out that the person who can save his seriously ill child is being held prisoner, he breaks into Dr. Hank Pym's home to steal his uniform so that he can save Dr. Erica Sondheim.
If Marvel follows the same plot, then there could be an interesting story coming up with the release of "Ant-Man", which is scheduled to hit theatres on 17 July.