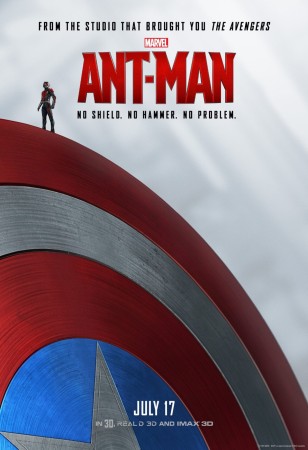 Marvel has maintained the habit of giving a preview of upcoming films in the end credits of other films.
For example, during the credits of "Avengers: Age of Ultron", viewers saw a glimpse of Thanos, leading to fans hoping to get some clue about the untitled "Spider-Man" movie or "Captain America: Civil War", after watching "Ant-Man" that hits theatres on 17 July.
Although Marvel Cinematic Universe has confirmed that the "Spider-Man" movie will not focus on the origin story, nothing really is known about the Tom Holland-starrer.
But in a recent interview with Zap2it, Marvel boss Kevin Feige said: "It's the first time that you'll be able to see Spider-Man like he was in the comics, as a very different type of hero when compared to the other heroes in the universe... Up until this point in the other Spidey films -- some of which are some of the best superhero movies ever made -- he was the only hero, and now he's not. Now he's a kid in Queens with these powers and has other [superheroes] to look to."
Rumours suggest that the "Spider-Man" villain will be unveiled in the "Ant-Man" movie and according to Feige, this villain will be someone who has not been introduced to the audience of MCU.
Now, two leaked post-credit scenes of "Ant-Man" have been doing the rounds on Internet, one showing a new Superhero for the Avengers and the other giving a sneak-peek of "Captain America".
POTENTIAL SPOILERS ALERT!

In the first one, Hank Pym (Michael Douglas)is scene giving the Wasp costume to Hope Van Dyne (Evangeline Lilly) after explaining what happens to her mother.

In the other clip, Captain America (Chris Evans) and Falcon (Anthony Mackie) are having a conversation after tying up the Winter Soldier (Sebastian Stan) in a remote location.

Falcon: Should I call Stark?
Cap: No
Falcon: I know who to call.

Falcon's reply implies Ant-Man, who will be a part of the "Civil War", fighting for Team Captain America.
However, one thing to remember is that just prior to the release of "Avengers: Age of Ultron", a clip featuring Spider-Man was leaked, but it turned out to be fake.
Regardless, a great thing for fans to look forward to in "Ant-Man" when it is released on 17 July, is the cameo by Stan Lee.