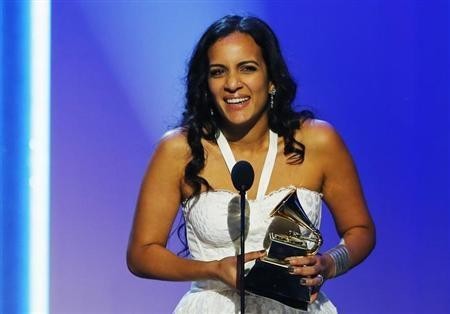 Anoushka Shankar, daughter of the late Grammy award winning sitarist Ravi Shankar, has shocked many by revealing that she was once a victim of sexual abuse. She has now supported an online campaign in an effort to stop crime against women.
Anoushka shared her experience while urging the public to join "One Billion Rising" campaign trail on Valentine's Day, Feb 14, 2013. It is campaign spearheaded by Change.org to give the people the aspiration to stand up against violence, take an oath by signing this pledge and make a stand towards putting an end to crime against women.
The global campaign came at a time when India is rocked by several rape cases and other crime against women. The recent gang-rape and murder of a young medical student in Delhi sent shocking waves among the public and triggered mass protests across the country demanding justice and strong punishment for people committing crime against women.
"As a child I suffered sexual and emotional abuse for several years at the hands of a man my parents trusted implicitly. Growing up, like most women I know, I suffered various forms of groping, touching, verbal abuse and other things I didn't know how to deal with, I didn't know I could change," said Anoushka in her video.
"As a woman I find I am frequently living in fear. Afraid to walk alone at night, afraid to answer a man who asks for the time... and enough is enough. I am rising, for (the Delhi rape victim) and women like her. I am rising with the amazing women of my country. I am rising for the child in me, who I don't think will ever forgive and recover from what happened to her," she added.
The One Billion Rising Campaign (OBR) is an invitation to talk, use songs, and other forms of communications to ensure that women are free from any form of threat, abuse, sexual violence, and sexual harassment, or in short an attempt to make people denounce any sort of crime against women in our society.
"One Billion Rising is a promise that we will rise up with women and men worldwide to say, "Enough! The violence ends now," said the petition.