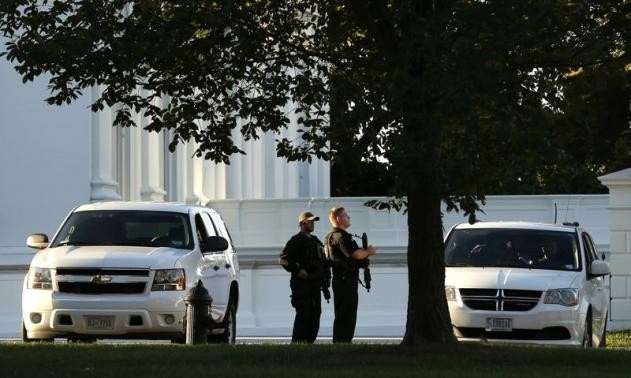 The White House was put on lockdown on Wednesday after a man jumped the fence and attacked the security service dogs within the premises of the American President's workplace.
The Secret Service spokesperson Edwin Donovan said that the man Dominic Adesanya, 23, from Maryland's Bel Air town was arrested from the White House's north lawn, where he punched one of the security dogs, who was later taken to "veterinarian for injuries sustained during the incident," Reuters reported.
Though Adesanya was unarmed when he was arrested, the White House was put on lockdown for 90 minutes following the incident that took place at 7:15 pm (23:15 GMT).
The individual was immediately taken into custody by the Secret Service Uniformed Division K-9 team and Uniformed Division Officers, and was later shifted to a hospital for evaluation, Donovan said.
Earlier in September, another man Omar Gonzalez jumped inside the President's building despite heavy security. The 23-year-old Maryland man, who entered the White House on 19 September had passed the same lawn crossing the armed security forces and entered the mansion where he was arrested, with a knife, in the ceremonial East Room, The Globe and Mail reported.
Secret Service Director Julia Pierson had to resign after taking charge of the office 18 months ago as the incident raised questions about the security within the White House premises. After Pierson's resignation, Obama's retired security agent Mark J Sullivan took the charge until the job is assigned to a new director.