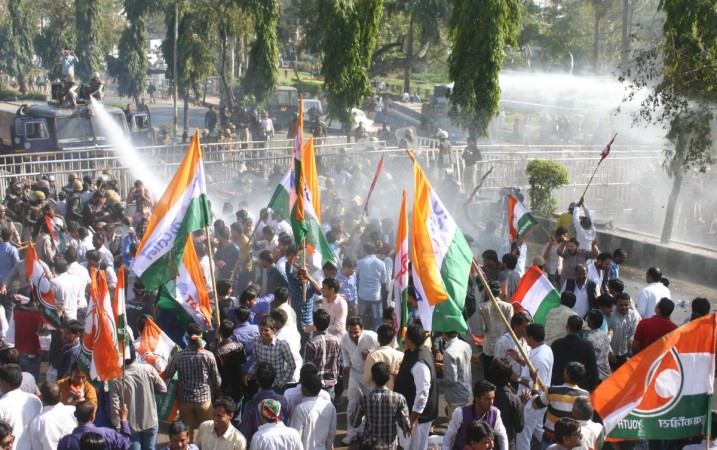 The Vyavsayik Pareeksha Mandal (Vyapam) scam took yet another turn after a trainee woman police official was found dead in a pond in Sagar, Madhya Pradesh, on Monday.
The trainee Sub-Inspector (SI), Anamika Kushwaha, was recruited through the Madhya Pradesh Professional Examination Board. She was posted as a trainee at the Jawaharlal Nehru Training Centre.
There is no official word on the reason behind her death, but Congress general secretary Digvijay Singh said in a tweet that she had committed suicide. Even the police said that she jumped into the pond early on 6 July.
"Training Cop recruited through Vyapam commits suicide in Sagar Police Academy MP. 46th or 47th?" the Congress leader tweeted.
"The training centre is situated near a pond in which she jumped to death early Monday. We have recovered the body. The reason of the suicide is not clear yet," a police officer told IANS.
"Anamika Kushwaha jumped into river&died. Its said she was mentally stressed for the last few days," Sagar Police Academy ASP Savita Sohane told ANI.
In the last three days, three people linked to the recruitment scam have died under mysterious circumstances.
On Saturday, TV journalist and Delhi-based Aaj Tak's Special Investigation Team member Akshay Singh died while interviewing the family of a girl, who was found dead soon after her name figured in the Vyapam scam. TV reporter Akshay Singh had gone to Meghnagar, near Jhabua town in Madhya Pradesh, to cover the recruitment scam and a trail of deaths reported in connection with it.
The following day, Dean of Netaji Subhash Chandra Bose Medical College Dr Arun Sharma was found dead in a hotel room in Delhi. He was scheduled leave for Agartala that day to inspect a medical college there as part of the Medical Council of India team.
So far, several people linked to Vyapam scam have died. Some reports have suggested a total of 25 deaths, excluding the latest three, while others claim that over 40 people have died so far.
The Congress has been demanding an independent investigation into the scam and deaths linked to it.