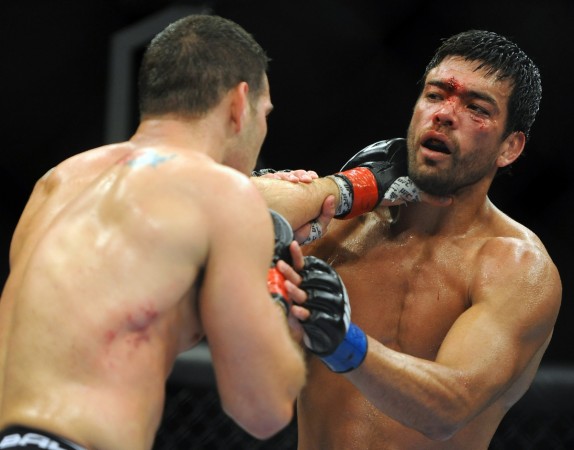 All hell broke loose last year when Brazil's MMA (Mixed Martial Arts) superstar Anderson Silva admitted to using a banned substance. This time, his close friend and another UFC icon Lyoto Machida has revealed to taking the same drug to improve his performance.
The 37-year-old former UFC Light Heavyweight champion of the world admitted to using a supplement called 7-Keto containing DHEA, a substance listed as an "anabolic agent" by the U.S. Anti-Doping Agency (USADA). He claimed he was unaware of the supplement being banned.
However, none of what he said mattered as the UFC took prompt action by taking the veteran's name off the weekend's UFC Fight Night on Fox event, which headlined a blockbuster fight between him and Dan Henderson.
"Guys, I just wanted to let you know that I was caught off-guard, too," Machida was quoted as saying by MMA Junkie. "It's been very hard for me. I trained very hard for this fight. I dedicated myself a lot with my team. I want to tell you that I didn't know about this substance.
"It was something that actually declared in my test. I said, 'No, I'm taking all these things,' and this substance was banned in 2016."
Although "The Dragon" Machida claimed the substance was banned only this year, the World Anti-Doping Agency (WADA) listed DHEA as banned in 2005. The Brazilian shotokan karate icon, who made his UFC debut back in 2007 and has since defeated the likes of Randy Couture, Tito Ortiz and BJ Penn, admitted that he committed a grave mistake and apologised to all his supporters.
"It was my mistake, and I own up to it because I didn't know about it," Machida said. "I just want to apologize to all of you, to all my fans, from all my heart. To all my team, to all my family. I always try to play fair, but this time, this happened."