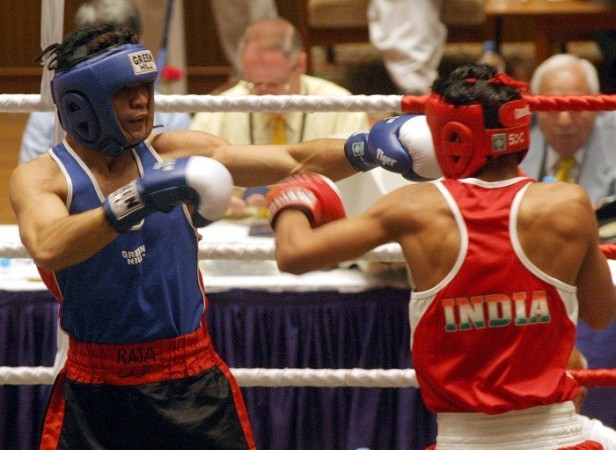 First terminated by the international parent body AIBA for "damaging image, reputation and interest" and now derecognized by the Sports Ministry for not abiding by the National Sports Development Code of India, the Indian Amateur Boxing Federation (IABF) is in deep trouble.
"The matter has been considered in totality and keeping in view all relevant facts including the fact that the International Federation of the boxing sport has withdrawn its recognition to IABF, it has been decided to withdraw the recognition granted by Government of India to IABF with immediate effect," a media statement released by the Sports Ministry said.
The ministry and AIBA have proposed re-elections after having suspended the board in 2012 December. The elections in 2013 were considered manipulated with Abhishek Matoria being elected President and Rajesh Bhandari the Secretary General. The two governing bodies had directed fresh elections, which was not paid heed to.
"IABF was directed to annul their elections held on 23.9.2013 and communicate its decision of holding fresh elections by following the provisions of the National Sports Development Code of India, 2011 under the supervision of an independent Returning Officer," the ministry stated. "The International Federation for the sport of boxing, i.e., AIBA has also from time to time advised the IABF to hold their elections after suitably amending the Constitution of IABF. However, neither the directions of the ministry nor those of the AIBA have so far been complied by IABF and fresh elections have not been held."
The AIBA had earlier hoped for better future of the sport in India but it was made clear that it would accept nothing less of a clean set-up. "It is believed that the only way to get the sport of boxing back on track in India would be for it to be left in the hands of trustful, clean and honest people who love boxing and to give the opportunity to any group of people with passion and love for our sport to submit applications for the establishment of a new National Federation. AIBA will however not tolerate any government or sports authority interference in this process," AIBA had said.