Three days after the National Commission for Scheduled Tribes (NCST) cleared the way for the inclusion of the "Pahari ethnic group" in the Scheduled Tribes list of the Union Territory of Jammu and Kashmir, the Peoples Democratic Party (PDP) received a big jolt after prominent Pahari leader Abdul Haq Khan resigned from the party.
Abdul Haq Khan, PDP's prominent Pahari face in J&K, resigned from the party and declared not to join electoral politics.
A news agency quoting the 69-year-old, Khan, said he would not join any political party. "I would like to say that his heart presently is not accepting any political atmosphere due to health reasons and family issues", Khan said, adding, "I want to take a complete rest for the time being".

Who is Abdul Haq Khan?
Abdul Haq Khan is a prominent politician of Kashmir, lawyer, and former Minister for the Rural Development Department and Panchayati Raj and Law & Justice, Jammu, and Kashmir during the PDP-BJP coalition government.
Abdul Haq Khan started his political career at the Peoples' Conference of Sajad Gani Lone when the father of Lone, Abdul Gani Lone was head of the party.
In 2002 he contested polls as an independent candidate and later in 2003 joined PDP.
"For the past, over three years I have been out of political affairs due to health, other reasons and I could not find any space for myself in politics where I could contribute", he said.
All senior leaders have resigned from PDP
Although some leaders resigned from the party within months after the demise of Mufti Mohammad Sayeed, after breaking the PDP-BJP alliance on June 19, 2018, senior leaders appeared to be in a hurry to say goodbye to the party as Mehbooba Mufti failed to keep its flock together.
PDP was founded by Mufti Sayeed along with a dozen of his loyalists on July 28, 1999, and the party had achieved power by the end of the year 2002. Despite having 16 MLAs in his kitty Mufti became Chief Minister of the coalition with Congress, having 20 seats.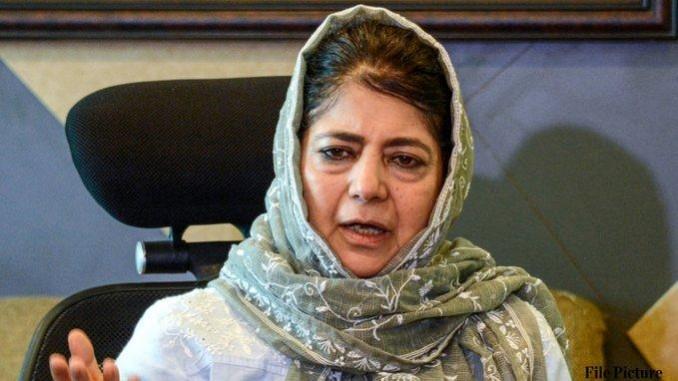 There is a long list of prominent leaders who have resigned from the party. Former Finance Minister and one of the founder members of the party Tariq Hamid Karra had resigned from PDP on September 16, 2016.
Co-founder of PDP and former Deputy Chief Minister of J&K Muzaffar Hussain Beigh had resigned from the party on November 14, 2020. Beigh had charged the incumbent leadership of the party with surrendering before other constituents of the Peoples' Alliance of Gupkar Declaration (PAGD).
Former Rajya Sabha member and senior leader Trilok Singh Bajwa along with another founder member of the party Ved Mahajan had quitted PDP on October 26, 2020.
Former lawmaker and party's only mass-based leader in Jammu province, Surinder Choudhary, has resigned from the party on March 30, 2021.