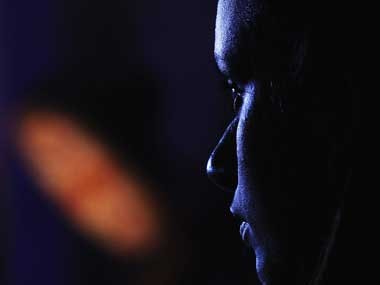 A teenaged dalit girl on Saturday set herself on fire after being raped by two youths in Haryana, Indian Express said.
The incident occurred early morning and the 16-year-old girl managed to give a statement before she succumbed to burns. The police registered a case and have arrested one of the accused youth. Another two people who helped in the crime have been taken into custody.
According to the FIR filed, the girl was raped by her neighbour Pradeep and his friend Naveen after being forcibly pulled inside the former's house. Two other people including Pradeep's sister-in-law kept guard while the youths took turns raping her.
Naveen was arrested while Pradeep has been absconding since the incident was reported to the police. The accused and the victim belong to the same community in Jind's Sacchakhera village.
Humiliated by the incident, the girl rushed to her house and set herself on fire. She was taken to Narwana hospital and then to a government hospital in Rohtak, where she breathed her last, the newspaper said.
"The girl later went to her house and fearing the humiliation, poured kerosene on her body and immolated herself. On hearing her screams, the neighbors rushed to the spot and informed the police," said an officer.
The girl's family are demanding justice for their daughter. Her mother alleged that the girl was also raped by Pradeep's cousin but was not arrested since he was a police constable.
This is the tenth case of gang rape reported in less than in a month in Haryana. Most of the cases were reported from Jind district.
On Wednesday, a newly-married woman lodged a complaint saying that she was raped by four men in Gohana town near Sonipat, about 200 km from the state capital. In a similar kind of incident, a 13-year-old girl was raped by a 45-year-old neighbor in Rohtak town earlier this week.
At the time when it seemed that the number of rape incidents is quite high, the Haryana director general of police (DGP) said that the number has come down in the state compared to last year's.
"The number of rape cases this year in Haryana has reduced by 80, compared to 2011. The media should exercise restraint while saying that the crime graph is increasing," DGP Ranjiv Dalal said according to Hill Post.
Haryana registered 733 rape cases in 2011, while 367 rape cases were reported in just six months this year.