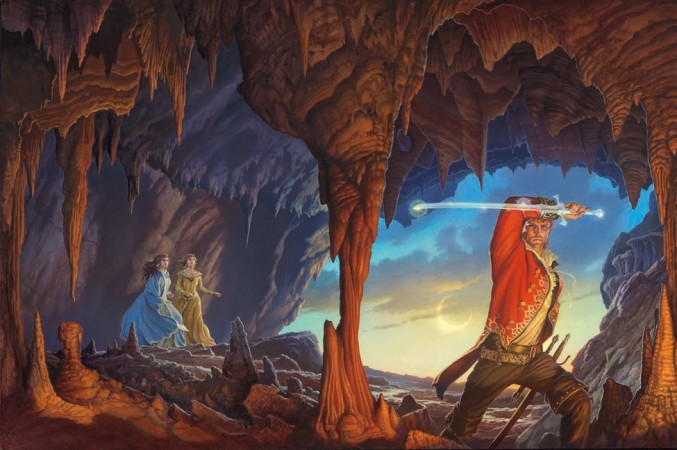 Following the massive success of "Game of Thrones," another fantasy book series "The Wheel of Time" is now being adapted into a "cutting edge TV series."
In a press statement, Harriet McDougal — editor of "The Wheel of Time" novels and widow of author Robert Jordan — stated that an official announcement about the planned series should be coming from a major studio soon.
"Wanted to share with you exciting news about The Wheel of Time. Legal issues have been resolved. The Wheel of Time will become a cutting edge TV series! I couldn't be more pleased," she wrote on Google+. "Look for the official announcement coming soon from a major studio."
"The Wheel of Time," one of the most popular fantasy series of all time, is a massive epic with an expansive cast of characters that tells the story of the quest to find the Dragon Reborn and stop the Dark One, IGN reported.
Last year, Red Eagle Entertainment, in an attempt to hold onto the series' rights, released a low budget pilot episode for "The Wheel of Time" titled "Winter's Dragon" starring Billy Zane. The episode aired late in the night on FXX. However, it looks as if the rights have reverted or a settlement has been reached. ComicBookMovie reported that last July Harriet was rumoured to be in talks with Sony to work out the contract for a TV deal.
"The Wheel of Time" book series began in 1990 with the twelfth and final volume releasing in 2013. Jordan passed away in 2007 and Brandon Sanderson was hired by Harriet to complete the final volume. Jordan was aware of his illness and left extensive notes for how he wanted the series to end. As of 2015, the fantasy series has sold 80 million copies worldwide.