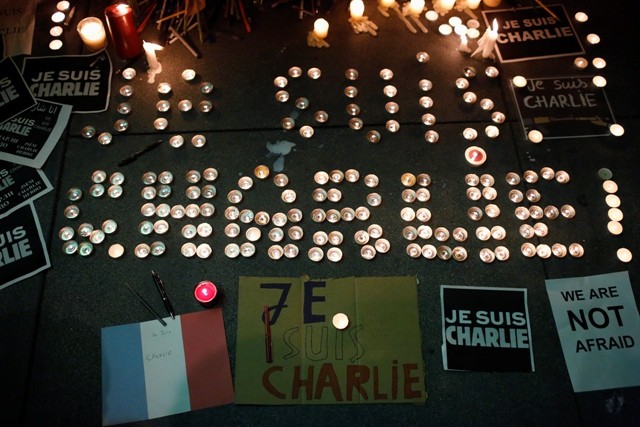 Another French satirical weekly, Le Canard Enchaine, has claimed to have received death threats a day after the terror attack at the office of Charlie Hebdo in Paris on 7 January, with the warning 'It's your turn'.
The paper revealed the threat in its Wednesday issue, the same day that the survivors' edition of Charlie Hebdo, with a controversial cover of Prophet Mohammed, hit newsstands in France.
Le Canard Enchaine, the biggest satirical weekly in France with a circulation of half a million, said the threat warned of attack on its journalists "with an axe", according to AFP.
Charlie Hebdo had a circulation figure of 60,000, but its new edition is set to be printed in close to three million copies.
"Given the context, surveillance was strengthened," the paper said.
Le Canard Enchaine also carries political jokes and cartoons, apart form also reporting scandals and scoops.
France is on a terror alert following the two-day terror siege last week, with thousands of troops deployed to secure 'sensitive sites'.
With the new Charlie Hebdo edition out on sale, fresh attacks are feared in retaliation to the controversial caricatures of the Prophet.
The Charlie Hebdo attack is believed to have been linked to the cartoons the paper had carried in the past, and Al Qaeda in Yemen claimed responsibility for it.