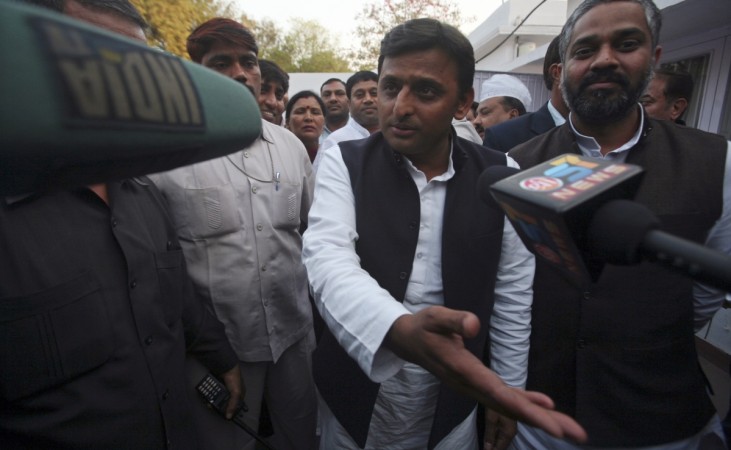 In another instance highlighting the lawlessness in the state of Uttar Pradesh, a BJP leader was killed in Muzaffarnagar on Tuesday, not long after party leader Vijay Pandit was shot dead in Greater Noida.
Omveer, a BJP deputy leader in Mirapur, was shot at by unidentified gunmen while he was walking from home towards his farm, as per an NDTV report. He is also reported to have fired a round of bullets, before succumbing to injuries.
"BJP leader Omveer was a moneylender. He was shot dead by unknown assailants and his gun was also stolen," ANI quoted a senior police official.
Omveer, 40, was killed in a similar way as Pandit, who was shot by an assailant on a bike.
On 7 June, Pandit was shot dead in Dadri by two people on a bike, which led to violent protests in the area. The police had detained four suspects in the case, while his family had demanded a CBI probe.
Pandit's wife Geeta had alleged political rivalry behind the murder, and had even named a leader from the ruling Samajwadi Party for the crime. The BJP had also blamed the Uttar Pradesh government for the crime.
Following the crime, UP Chief Minister Akhilesh Yadav had assured a speedy inquiry in the case.
The two murders show a grim picture of the law and order situation in Uttar Pradesh, which has also seen protests over several rape cases in the last few days.
On Tuesday, members of the Bahujan Samajwadi Party staged a walk-out from Rajya Sabha, demanding the dismissal of the Samajwadi Party government for the deteriorating law and order situation in the state in the light of the Badaun double rape case and Pandit's murder.
"The law and order situation is very bad. There is need for the central government to intervene and immediately impose President's Rule in the state and dismiss the state government," PTI quoted BSP leader Mayawati.
The party raised the issue in the Rajya Sabha but as no ruling was given, the members walked out, led by Mayawati, according to reports.