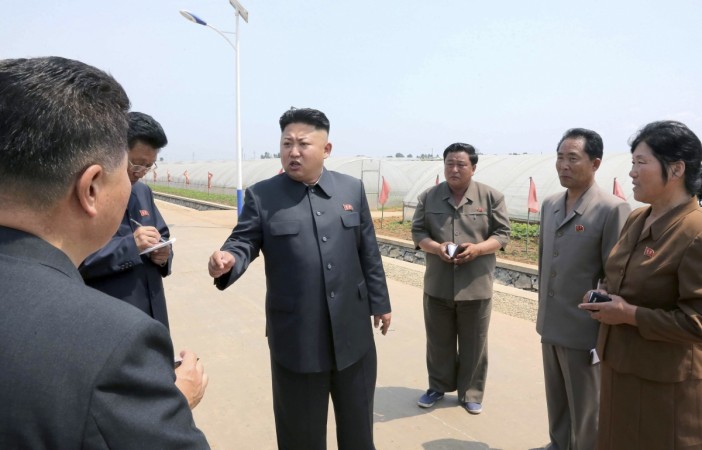 In what could be seen as yet another attempt by North Korea to use detained US citizens as a bargaining chip, the East Asian country on Monday said that it will put two detained US men on trial.
Known for its arbitrary criminal proceedings and often bizarre charges, the regime has once again grabbed international headlines by charging the two American tourists for unspecified accusations.
A four-sentence long statement from North Korea's state media said Matthew Miller and Jeffrey Fowle were being investigated for "perpetrating hostile acts" after entering the country.
The regime's propaganda agency said that suspicions about the two men had been confirmed with evidence and the pair's own statements. The statement, as usual, chose not to elaborate any further.
Miller, 24, and Fowle, 56, entered the communist country on separate tours in April. Miller's detention was announced on 25 April –two weeks after he set his foot inside the country. At that time, North Korea alleged that Miller showed unruly behavior by declaring he wasn't tourist and tearing up his visa upon arrival.
Only days later, Fowle arrived at the country for a group tour. The North said in mid-May that its authorities had detained him for committing "hostile acts" against the country – again without elaborating on what those hostile acts were.
According to Japan's Kyodo News, which reported citing unnamed diplomatic sources, Fowle was arrested because of a Bible that he had inadvertently left in his hotel room. North Korea sees spreading religion as one of the biggest threats to the strength of its regime.
North Korea, under the leadership of Kim Jong-un, has been accused of using arrested Americans as diplomatic bargaining chips, in more than a few occasions – a tactic it has been using to secure favorable treatment from the US, which sees the regime as one of the most dangerous autocratic systems in the world.
The most notable case is that of US-Korean missionary, Kenneth Bae, who is currently serving a 15-year sentence. After being arrested in November 2012, Bae was later convicted of trying to overthrow the North Korean government.
Numerous attempts by various diplomats to secure his release have so far proved unsuccessful.