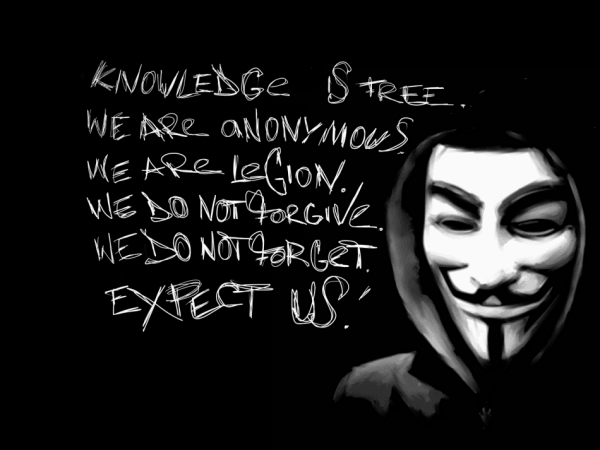 Following a series of explosions at the Brussels airport and metro stations Tuesday morning, hacktivist group Anonymous waged a cyber war against the Islamic State group, which claimed the responsibility for the attacks. In a video released by Anonymous Wednesday, the hacker group threatened to "strike back" against ISIS.
In the video, which shows a man wearing Guy Fawkes mask representing the hacker group, Anonymous vowed to continue its attacks on ISIS by hacking their websites, shutting down their Twitter accounts and stealing their Bitcoins.
"Our freedom is once again under attack... This cannot continue," Anonymous said in the latest video. "To the supporters of Daesh (acronym for ISIS), we will track you down, we will find you, we are everywhere and we are more than you can imagine... When they killed innocent civilians in Belgium, they hit everybody in Europe. We have to fight back."
The attack on ISIS is in continuation of Anonymous' previous operation after November 13 attacks in Paris called OpParis, which was said to be "the biggest operation ever" against the extremist group. As a result, the hacker group claimed responsibility to silence "thousands of Twitter accounts directly linked to ISIS," according to the latest video.
"We severely punish Daesh on the dark net, hacked their electronic portfolio and stolen money from the terrorists," the hacktivist said.
The campaign also led to the shut down of some-ISIS related sites, which included a site reportedly used for recruitment for the terrorists. Anonymous also launched ISIS Trolling Day in December to mock the terror group by posting images that hurt its credibility. But ISIS' cyber arm, Islamic Cyber Army ignored the impact of these attacks and termed the group "idiots."
ISIS is known to use several encrypted messaging services, email providers and GPS blockers for dark communication.
The blasts that rocked Brussels left the city in shock and the threat level was increased to maximum. Salah Abdeslam, who according to a French prosecutor had plans to blow himself up during the Paris attacks but backed out last minute, is being held at a high-security prison cell in Brussels. The blasts are being reported to be a revenge attack following Abdeslam's arrest.
The video released by Anonymous is embedded below.