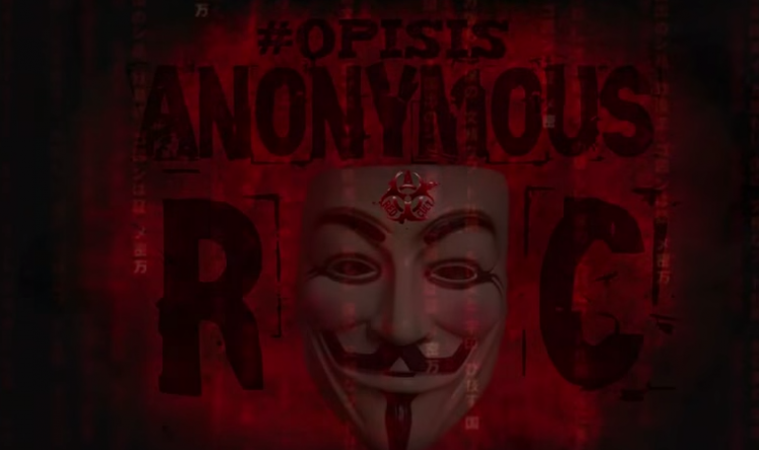 Hacktivist group Anonymous, who had earlier declared war on Islamic State, have a new target: Donald Trump.
The group has launched a new cyber campaign called #OPTrump, the aim of which is to take down the presidential candidate's online footprint, according to Wired.
The hacktivist group posted a video online last week.
"This policy is going to have a huge impact. This is what Isis wants," the masked figure in the video says. "Donald Trump, think twice before you speak anything. You have been warned, Donald Trump."
Watch the video here:
Donald Trump, a US presidential hopeful, had proposed banning entry of Muslims into the United States. Trump's statement evoked outrage across the country and within the US political spectrum, according to the Wall Street Journal.
However, the group's strange approach to be the vigilante in the War on Terror continues, Wired reported. The group urged people to troll the Islamic State using the hashtag #Daeshbags (Daesh is the Arabic acronym for the Islamic State).
In a series of tweets posted online, has said Donald Trump is confident of winning the 2016 US presidential elections. However, one does not see any sign of guilt in making an anti-Muslim comment on national television.
In the United Kingdom, a petition on the government's website to ban Donald Trump from entering the UK has been gaining popularity. As of Saturday, the petition reached 5 lakh signatures and is counting, Wired reported.
The United Kingdom is trying hard to disguise their massive Muslim problem. Everybody is wise to what is happening, very sad! Be honest.

— Donald J. Trump (@realDonaldTrump) December 10, 2015

Reports say #ISIS now has a passport machine to have its believers infiltrate our country. I told you so. https://t.co/LRPDW10zwl

— Donald J. Trump (@realDonaldTrump) December 12, 2015