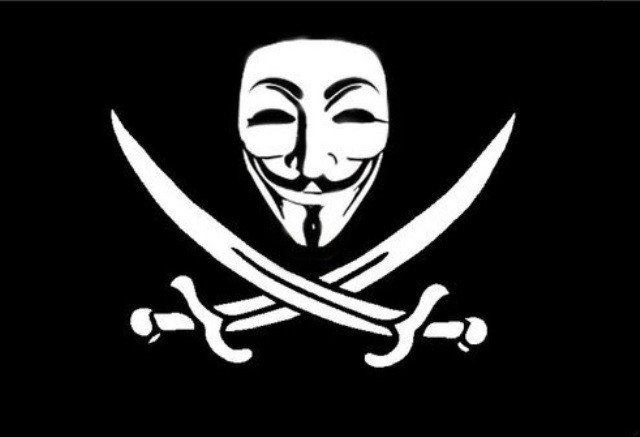 Internet hactivist collective Anonymous has its sights set on a new project. Raising voice against one of the current social concerns, the group has launched #OpBOYCOTTIsrael and garnered a massive Twitter response.
The protest comes on the heels of the Palestinian authority requesting 50 countries worldwide to stop business dealings with Israel after the European Union proposed a ban on providing any kind of financial assistance to Israel in July, reported The Daily Dot.
Through this operation on Twitter, Anonymous aims to raise awareness about the cruelty and injustice the Palestinians are subjected to, at the hands of Israel.
Staying true to traditions, Anonymous announced its operation through a document on Pastebin. "JOIN US This Saturday, November 9th at 8pm-9pm EST for a twitter InfoStorm to spread awareness about using economic pressure to hit Israel where it hurts – using disinvestment as a tool to undermine the cash that bankrolls Palestinian oppression," the announcement read.
"We'll provide 70 tweets with images and articles that promote boycott and divestment, expose Israeli war crimes and crimes against Palestinian children, and call out companies who profit off Israeli apartheid. Use our tweets, or make your own from 8p-9p, using hashtags #opBOYCOTTisrael and #FreePalestine."
The collective also announced that it would update a "care package" that would include information about how to use the internet in Arabic and English and connect to the outer world, despite governmental restrictions.
Anonymous explained that disinvestment would be the best way to bring down the West Asian country and remove the oppression.
#OpBOYCOTTIsrael has garnered a massive response with the Twitterati coming forward to support the cause. Along with disinvestment, users of the micro blogging site are also urging controversial pop star Miley Cyrus to cancel her June 2014 concert in the country.
"@MileyCyrus It's awesome you want to deliver to your fans worldwide, PLEASE don't play in Israel until Palestine is free," wrote a user. "Miley oh @MileyCyrus, as ur ppl r talkin 2 their ppl abt June'14 theres still a chance 4u 2 stand on right side & boycott #apartheid. #BDS," another added.