The menace of men urinating in public had left even the law enforcement agencies feeling helpless, but no more, as an anonymous activist group in India has taken on itself to teach a lesson to all those who urinate in public places.
Public urination could be rated as the top one in the list of issues that bring shame to our country. The situation is such that all public and private walls become an open urinal for Indians. Even though efforts have been made through police enforcement and paltry fines, none has yielded any results.
But things certainly may see some change as an anonymous group of youngsters, identified only as 'The Clean Indian' have come forward to teach such men a lesson. Wearing masks and wielding water hoses, day and night they scout for offenders, and give a lesson by pumping water on them while urinating in public.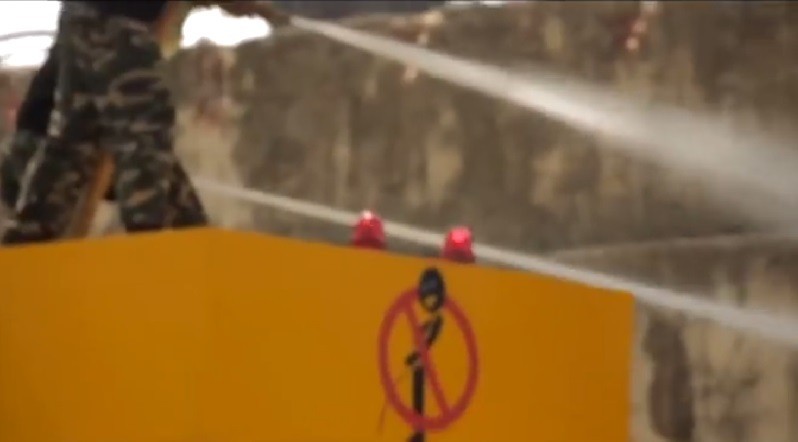 The anonymous group reportedly has been working in area around South Mumbai.
Watch the hilarious video shaming men urinating in public

In India, the issue of men urinating in public has left even the Delhi high court exasperated. Earlier in April, a division bench while hearing a petition seeking direction from the court on public hearing on a light note stated that the court can't make a man keep his zip locked.
It would be like asking a man to lock his zipper and leave his keys as home, the Delhi bench noted. The court also had observed that "fed up with the Indian habit of relieving the pressure on the bladder by unzipping and peeing on the first wall they see" and the petitioner had affixed photographs of deities on the walls to curtail or prohibit such conduct, but still that didn't deter many.
Image credit: Youtube/ The Clean Indian
(Ed:AJ)