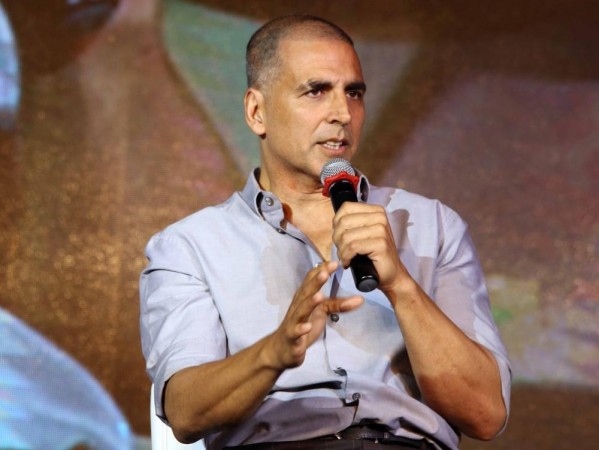 In the wake of MeToo movement, IndiaExplained - a Twitter account run by Rohit Chopra, an academic based in San Francisco, and Bunty Bolta, has shared an anonymous account which claims that Bollywood actor Akshay Kumar has paid off a few people along with a few media houses to quash stories about his MeToo episodes.
The Twitter handle of IndiaExplained shared a screenshot of a WhatsApp chat where the anonymous person spoke about the rumours of Akshay Kumar paying off the victims to keep their mouth shut that have been doing the rounds in the industry.
"Rumours are rife that Akshay Kumar has paid a bunch of people and at least 3 newspapers to quash stories about his me too episodes. Everybody in the media in bombay seems to know. Sad nobody naming him. Heard that he may have paid off the victim too. Times is where he first used his money to quash the story," reads the message sent by the anonymous person.
The person added, "I heard from a friend who is close to many directors and actors in Bollywood."
However, Twitter users raised concerns over the credibility of the source as the anonymous person (going by the written message) was accusing Akshay Kumar on the grounds of hearsay and not the person with the direct knowledge of the events.
Many people on Twitter felt that the anonymous account was nothing but yet another malicious attempt to earn their 2 mins of fame by dragging and naming popular Bollywood personality like Akshay Kumar in the sexual harassment case without backing their claim with a credible evidence.
We tried getting in touch with India Explained via email to dig deep into their anonymous source's claims, but they are yet to respond to our queries.
Take a look.
Hey Indian media, here's a lead for you to follow up. This has been common knowledge in Bombay for a long time. I will say this: the source is 100% credible. So much for Akshay Kumar being an effing feminist, notwithstanding what his wife's social media team says pic.twitter.com/gaMpROlAk3

— IndiaExplained (@IndiaExplained) December 9, 2018