Childhood is said to be the best time in human life when one has no worries. However there are a few youngsters, who are not only aware of what is happening in the world but are also trying to bring a change. While some have mobilized the world with a good cause, others have moved people by their generosity and hopeful view of humanity.
Malala Yousafzai
Born in 1997, Yousafzai is a Pakistani school girl who stood up for women's rights. She defied threats of Taliban against her campaign for the right to education. The girl was shot in the head by Taliban, but she refused to back down and is continuing to fight against social evils. She wants to be a politician and help the country.
Yousafzai has become a global advocate for human rights, women's rights and right to education and has also penned an inspiring book, "I am Malala: The Girl Who Stood Up for Education and was Shot by the Taliban."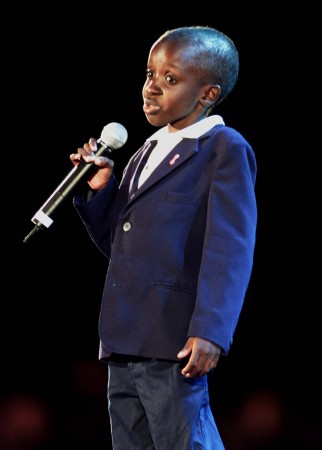 Nkosi Johnson
Nkosi Johnson, HIV positive by birth, survived for just 12 years but made an imprint in the hearts of people forever. The South African child grabbed the attention when he was denied admission in a public school. He became a powerful public speaker at a very young age and was also chosen as a keynote speaker at the 13th International AIDS Conference, where he encouraged AIDS victims to be open about the disease and to seek equal treatment.
He was referred to as "Icon of the struggle for life" by Nelson Mandela and ranked fifth among the SABC3's Great South Africans (a TV series). He was the longest surviving HIV-positive child at the time of his death, in 2001.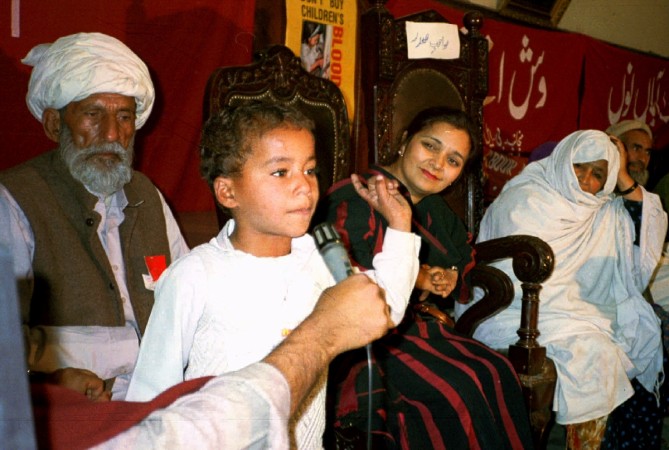 Iqbal Masih
Born in 1983, Iqbal Masih was a forced child labourer in Pakistan. He escaped from the brutal slavery at the age of 10 and began to speak out against child labour and the need for right to education. He joined "Bonded Labour Liberation Front", which aims to stop the practice of child labour around the world. He helped about 3,000 children to gain freedom.
Masih received Reebok Human Rights Award in 1994. He was shot dead in 1995, when he was 12 years old.
Samantha Smith
Samantha Smith, born in 1972, was a schoolgirl from Manchester. She became famous for a letter that she wrote to Yuri Andropov, the leader of Soviet Union. In the letter, she asked about the relations between the US and the Soviet Union, which was published in a Soviet newspaper. Later, she got a reply from the leader, in which she was invited to visit Soviet Union, which she accepted.
She visited Japan in 1983 to participate in peacemaking activities and she was known as America's Young Ambassador. She died in a plane crash at the age of 13.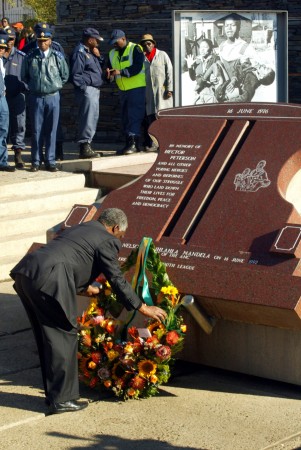 Hector Pieterson
Born in 1963, Hector Pieterson was a young black South African, who took part in the protest of apartheid, Soweto uprising, in 1976. During the protest, he was shot dead by police at the age of 12. A picture of the dying Hector being carried by a fellow student was published around the world and he became the icon of the protest.
Hector Pieterson Memorial and Museum was opened on 16 June 2002. Now, the day is known as National Youth Day, on which young people are honoured.
Anne Frank
Anne Frank is the most renowned Jewish writer, known for her book "The Diary of a Young Girl". Born in 1929, she was one of the victims of the Nazi Holocaust of the Second World War. She started writing her diary at the age of 13, in which she spoke about her life from 1942-1944. During this period, she was leading a secret life in an annex hiding with her family in Nazi-occupied Amsterdam. Later on, they were betrayed and moved to concentration camps, where she died due to typhus in 1945.
Frank was acknowledged for the quality of her writing. "The Diary of a Young Girl" was published after her death, in 1947, by her father Otto Frank.