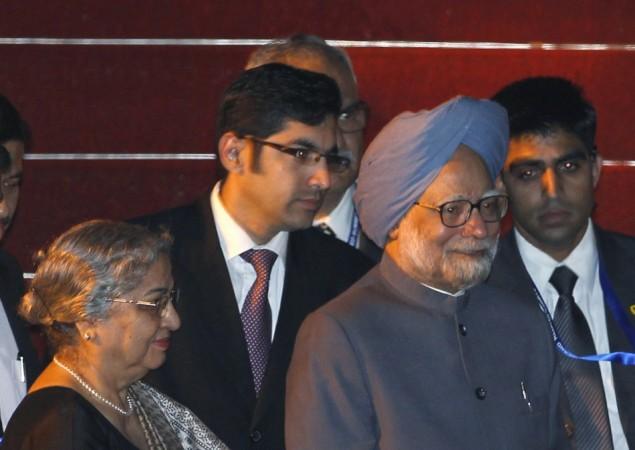 A group of protestors staged a demonstration, in Amritsar, against Indian Prime Minister Manmohan Singh, for failing to pass the contentious Lokpal Bill in Parliament. The protestors were gathered outside the Golden Temple, where the Prime Minister and his wife, Gursharan Kaur, were praying, ahead of the New Year.
According to media reports, the protestors showed Manmohan Singh, who landed in Amritsar on Saturday and reached the temple at around 8 a.m. local time, a black flag and shouted "PM Jao Jan Lokpal Lao" ("Go PM Bring Jan Lokpal").
The protestors were apparently members of India Against Corruption (IAC), a citizen's movement to demand strong anti-corruption laws).
The Jan Lokpal Bill was passed by the lower house of the Parliament - the Lok Sabha. However, it was unable to go through the upper house - the Rajya Sabha - because of chaotic discussions which resulted in the house being adjourned sine die, at midnight on Thursday.