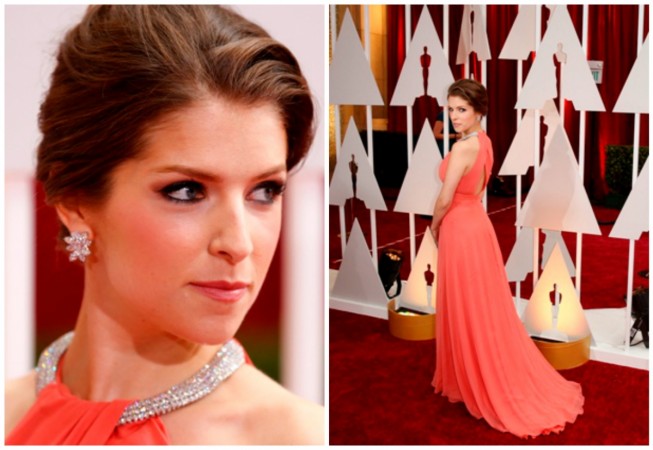 Anna Kendrick appeared on the Late Show with Stephen Colbert and spoke about how she called former US president Barack Obama an a**hole and got away with it!
Colbert asks Kendrick about a picture she had taken with Obama back in 2012 in which he looked like he was laughing hard at something Anna said.
The Pitch Perfect actress then went onto explain the picture, she said, "I was very excited about having the opportunity to go to an event and meet him and I showed up, the first person there, obviously," she explained. "I walk into this room and it's just this Secret Service agent who's like, 'You're the first one here.' Cool, good to know I'm the loser of this group. And we got to talking a little bit and he's from Maine and I'm from Maine."
Obama entered the room and began his campaign speech during which he started talking about the economy, and then, "he looks right at me and he goes, 'Oh, my gosh, actually Anna was in one of my favourite movies of the year [Up in the Air], which talked about the economy and the recession," she continued. "And I was like this is such an inconvenient time to be having a full stroke, which is obviously what's happening," she said.
The former president concluded his speech and later everyone got to shake his hand, interact with him, and pose for a photo. When it was Kendrick's turn to meet the president, he asked her if he had embarrassed during his speech to which she said, "Yeah, you're such an a—hole." Obama laughs at her quick yet uncensored response and continued his chat asking her if she was from Maine.
Kendrick goes on to explain what she answered, "Thinking about my conversation with the Secret Service agent, I said, 'Yes, and actually I was the first person here' and I start to talk about his Secret Service agent. And he goes, 'Oh, are people from Maine really punctual?' 'You didn't know that? You're the president.' So I called him an a—hole and scolded him for not knowing enough about the 50 states. So that was what made him double over with laughter. Yay!"