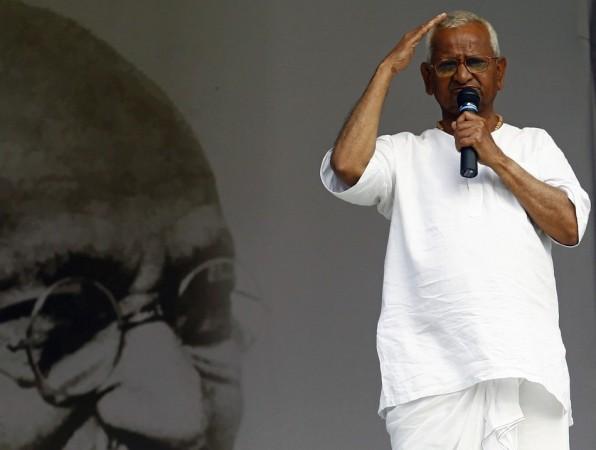 In a bid to intensify pressure on the Parliamentary standing committee, anti-corruption crusader Anna Hazare has decided to hold a protest at Jantar Mantar, New Delhi, on Dec. 11.
According to media sources, Anna will lead a day-long protest at Jantar Mantar if the parliamentary Committee fails to come up with strong recommendations on the Lokpal bill, during the ongoing winter session of parliament.
"It all depends on the Standing Committee's proposals. Anna is planning to sit on a protest in Jantar Mantar on December 11 depending on the Standing Committee's recommendations," Times of India quotes a senior Team Anna member.
Suresh Pathare, a close aide of Anna's, confirms the day-long protest with his twitter post that reads, "Please join the dharna at Jantar Mantar on December 11 for a strong Janlokpal."
The Parliamentary panel on Lokpal Bill is likely to submit its report before Dec. 7.
Team Anna, however, has demanded a strong Lokpal Bill that will include in its ambit lower bureaucracy, higher judiciary, a provision for Citizen's Charter and setting up of Lokayuktas at the state level.