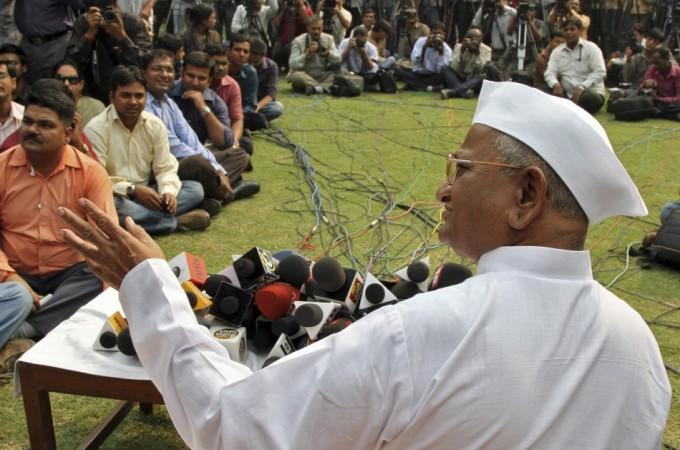 Veteran social activist Anna Hazare reached New Delhi Saturday afternoon and will commence his daylong hunger strike to demand for a strong Lokpal Bill Sunday.
Speaking to media at Ralegan Siddhi before leaving for Delhi, Anna said: "So many martyrs lost their lives for our independence but even today we cannot experience independence. Who got independent. What independence. Corruption, loot is still here. Only 'goras' left and 'kalas' came in, that is the only difference."
"The second fight for independence has started, it is a long fight, till corruption gets eradicated, it will go on," he said.
The 74-year-old anti-corruption activist said that the Congress-led government at the Centre was drunk with power.
Criticizing the government over its efforts to enact the anti-corruption law, he said that the government had forgotten the sacrifices by the likes of Bhagat Singh, Sukhdev and Rajguru.