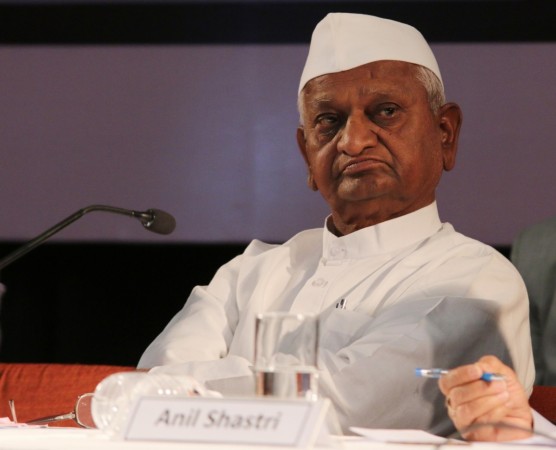 Anti-corruption crusader Anna Hazare on Tuesday expressed disappointment with former aide Arvind Kejriwal and said he was "very saddened" seeing some of Kejriwal's Delhi Cabinet colleagues landing up in jail.
Speaking to journalists from his village Ralegan Siddhi in Maharashtra, the Gandhian was quoted as saying by PTI: "Arvind has been with me for many years. I was very hopeful for Arvind. I was hoping that he will set a different example for politics in India and also that he will give a different direction to the nation." Kejriwal parted ways with Hazare and formed the Aam Aaadmi Party, taking the political route to make a change in the country.
Hazare also said: "I am very hurt. When he was with me, he wrote a book on gram swaraj [good governance in village]. Will we call this gram swaraj? That's why I am very sad. The hope with which I was looking at him is over."
He later told ANI he always used to say the behaviour and thoughts of activists should be pure, and their character clean. "I think a proper check didn't happen for inducting people in the party (AAP), because of such a situation has taken place," he added, clearly pointing to the Sandeep Kumar sex scandal episode.
Kumar, who has been accused of rape by a woman purportedly seen with him in compromising situation in a CD, has not only been removed from the post of Delhi Cabinet Minister but also from the party. He is currently in police custody, and his former party colleague Ashutosh is in a soup for supporting him in a blog post.
Interestingly, the AAP seems to have a long list of leaders who have had a brush with the law because of their involvement in illicit relations with or violence against women. There were at least five such instances before Sandeep Kumar's case.