It looks like anti-corruption crusader Anna Hazare's image has taken a beating of late.
Just on the heels of surprising the public by revealing that he had disciplined alcoholics in his village by beating them up after tying them to a pole, he has shocked the people once again by his careless comment on a youth slapping Union Agriculture Minister Sharad Pawar.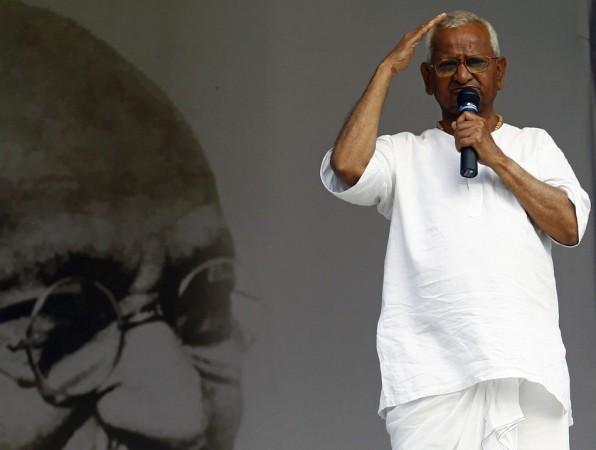 Pawar was slapped by a youth named Harvinder Singh while he was coming out of the New Delhi Municipal Corporation office after attending a function Thursday. A Delhi court on Friday remanded him to 14-day judicial custody.
When journalists asked him about the incident, Anna Hazare replied: "He got slapped! Only one slap?" He then hurriedly condemned the act, saying that Indian constitution didn't allow any citizen to be violent with another person.
Reacting to Hazare's comment, Pawar said that he (Hazare) was a new Gandhian and had come up with a new definition of Gandhism.
Congress spokesperson Manish Tewari criticized the anti-corruption crusader, saying that violence had no place in Gandhism.
Criticizing Hazare's reaction, Congress leader Digvijaya Singh tweeted: "Never expected Anna to react the way he did to Sharad Pawar incident. It certainly was not a Gandhian Reaction."
Jammu and Kashmir Farooq Abdullah condemned the anti-corruption crusader's comment by tweeting: "I am shocked at Anna's initial reaction. God help Gandhians if this is how they justify such behavior. "Only one slap?" and then laughter!!!"