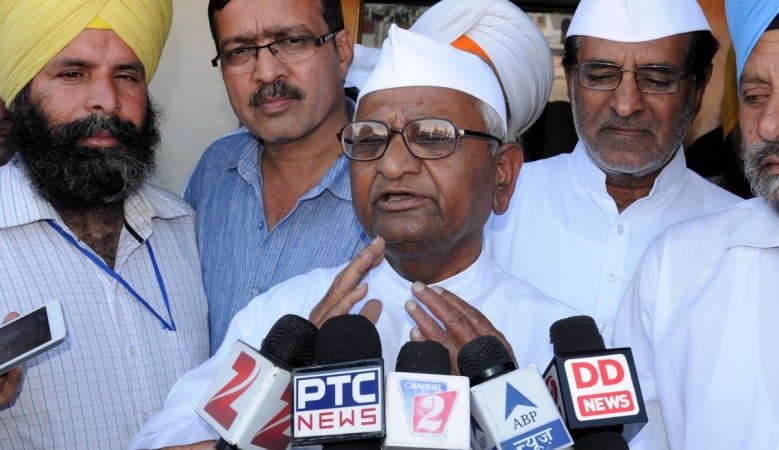 Anti-corruption crusader Anna Hazare on Tuesday said that he will agitate if the Centre obstructs the Delhi government's Jan Lokpal Bill, said reports.
The statement come after some of the AAP leaders met the social actvist at his native Ralegan Siddhi village in Maharashtra's Ahmednagar district.
He believes that the Modi government may pose obstructions as the Jan Lokpal Bill -- tabled by the Arvind Kejriwal government on Monday -- allows probing corruption in parts of Delhi, where the central government's offices are situated.
"If that is the case then I assured them of my full support. I told them I am with them," PTI quoted Hazare as saying.
The Jan Lokpal Bill will bring all the government officials in the national capital, including those of the Centre, under the scanner of the proposed ombudsman.
As per procedure, the Bill has to be cleared by the lieutenant governor before it becomes a law.