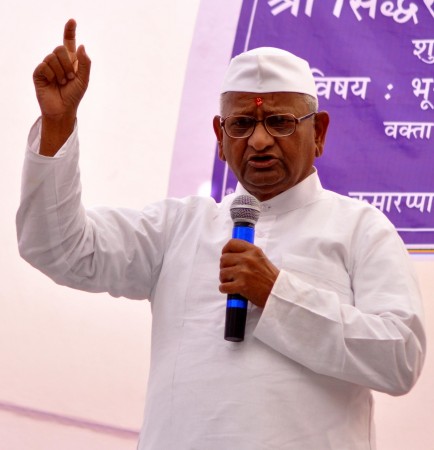 Veteran social activist Anna Hazare met his close aides on Monday to discuss his long-planned Sevagram to Delhi "padyatra" to protest against the Land Acquisition Bill.
Hazare had earlier staged a sit-in protest in Delhi to oppose the land bill with his former aide and Delhi Chief Minister Arvind Kejriwal. The social activist has termed the land bill as "anti-farmer" which only benefits the industrialists and corporates.
Hazare has told reporters that he would not allow any politician to share the stage with him at the Ram Leela Maidan where the foot-march is scheduled to come to an end.
The meetings with his associates were held at Yatra Nivas in Sevagram, Maharashtra, where Mahatma Gandhi's ashram is situated.
The veteran activist told the reporters that the march is likely to continue for two and half months. He also added that violence of any sort would not be entertained during the march.
"Violence would not be allowed at any cost. Otherwise the march would be suspended," Hazare said, according to India Today.