Anti-corruption crusader Anna Hazare talks of developing 100 model villages in different parts of India in a writing on his new blog but not many may welcome his noble plan, especially after his harsh remarks about alcoholics.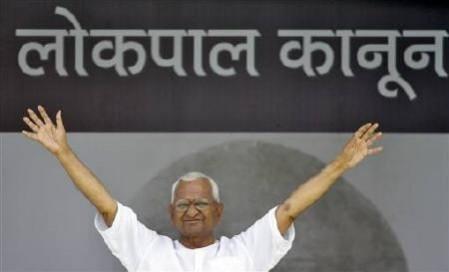 The 74-year-old anti-corruption activist told NDTV that he made his model village Ralegaon Siddhi alcohol free by beating up people who drink repeatedly.
"We will give three warnings because after all they are our people. But after the warnings, we drag that person to the temple and make him promise that he will never drink again in his life. Even after all this if they continued, we used to tie him in a pole near the temple and beat him," he told NDTV.
However, his comment on dealing with alcoholics has earned criticisms from politicians. "I think the Taliban used to say the same thing. By that analogy, you will possibly have to flog half of Kerala, three-fourth of Andhra Pradesh and about four-fifth of Punjab. So, I think that is quite a tall order," said Congress spokesperson Manish Tewari.
BJP's Nirmala Sitharaman also said that she didn't support Anna's way of dealing with alcoholics. "We are big supporters of anyone who fights against corruption. But on this, I won't even comment. That is his view, very well. Those are not the ways to implement anything," she said.
CPI leader Gurudas Dasgupta also said that smoking and drinking are purely personal affairs, adding that Anna has moved away from the main track.