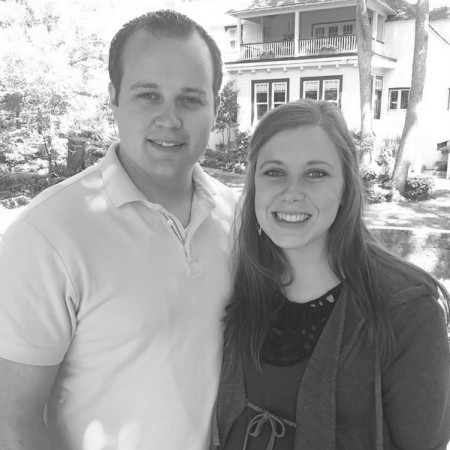 Anna Duggar, the wife of the disgraced "19 Kids and Counting" reality show star Josh, will open up about being blindsided by his porn addiction and infidelity in the upcoming reality show titled "Jill and Jessa: Counting On."
The new television series will focus on Jill and Jessa, the married Duggar daughters, and based on a clip obtained by Radar Online, their sister-in-law Anna, will also be featured in the premiere segment.
A sneak peek shows Anna loading her children into an SUV, presumably to visit her husband, and admitting that she doesn't know how to handle Josh's cheating ways.
"I don't know what I'm stepping into," Anna tells the camera in a preview from the series. "I don't know how to handle each situation. It's not anything I ever would have thought I would walk through."
The Duggars rose to fame through the now cancelled TLC show "19 Kids and Counting," where they promoted their Christian way of life. However, their brand suffered damages earlier last year after it was revealed that Josh used to molest his sisters as a teenager. A few months later, the Ashley Madison hacking scandal revealed yet another truth about Josh -- he was cheating on his then pregnant wife.
Since then Anna has been under tremendous pressure to leave her husband, but she has remained by his side. Josh, in the meantime, checked into a religious rehabilitation centre to deal with his problems. He hasn't made any public appearances since then.
On March 3, Josh's parents -- Michelle and Jim Bob -- wished him a happy birthday with a touching post on the family's Facebook page.
"Today is our son Josh's birthday. The heartache of the past year cannot surpass the joy 28 years ago on this day when we first became parents!"
"Jill and Jessa: Counting On" will be aired on March 15 at 9 p.m. ET on TLC.