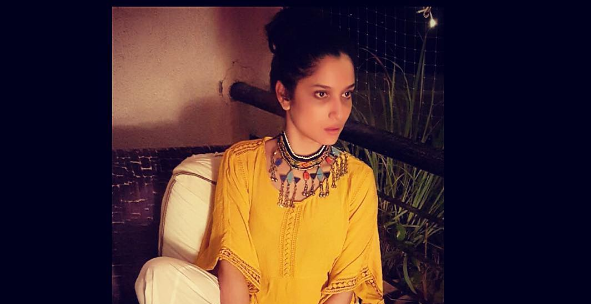 Ankita Lokhande posted a pale looking picture on Instagram captioning it as, "Silence gives the proper grace to women #notwelltoday"
And it is visible from the picture that she is not feeling well as the users have commented on her dark circles and pale face. But there were a few who asked if this look was because she felt incomplete without Sushant Singh Rajput.
One troll said, "Kab tak Sushant kii yaad me rahegi abb kuchh Serial hii krtle", while the other mentioned, "Manjulika jaise lg rhe ho sorry ankita...but this pick is bad....otherwise u so beautiful @lokhandeankita."
We wonder what is the reason!
The actress has always been trolled with regards to Sushant and was even bullied on social media for her career choices. However, Ankita had posted a strong message for all these trolls.
She wrote: I'm a strong woman I don't sit around Feeling sorry for myself Nor let people mistreat me. I don't respond to people who dictate to me or try to bring me down.if I fall I rise up stronger bcoz I'm a survivor not a victim.i am in control of my life and there is nothing I can't achieve?"
Talking about his ex-girlfriend, Sushant had told a leading website that they are not in touch. He had also revealed the reason for their break-up.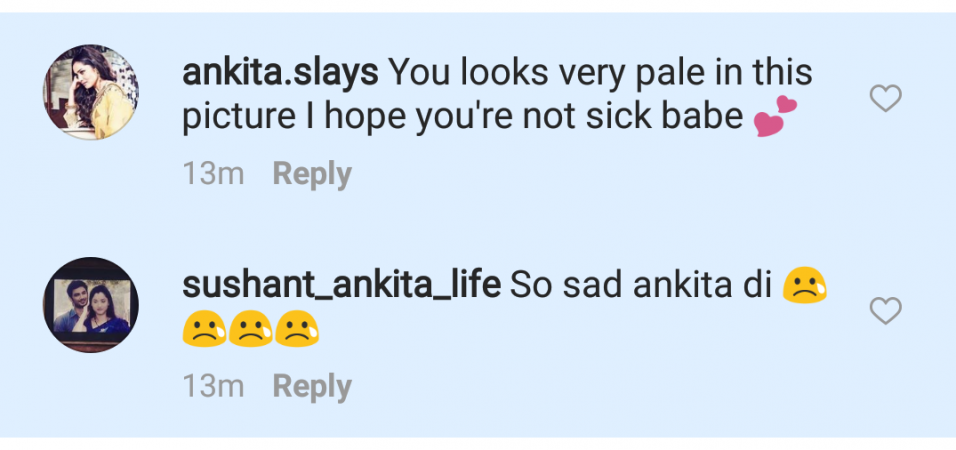 Sushant said: "It takes a lot in a relationship for it to hold. Time, expectations... many things go into it. And you get to know the reasons only after it stops to happen. Of course, it is unfortunate. 18 months have passed by but it would be better if I do not elaborate on this as it involves someone who would be affected and I have not taken her permission to speak about it."
Ankita will soon make her Bollywood debut with Kangana Ranuat starrer Manikarnika: The Queen of Jhansi.