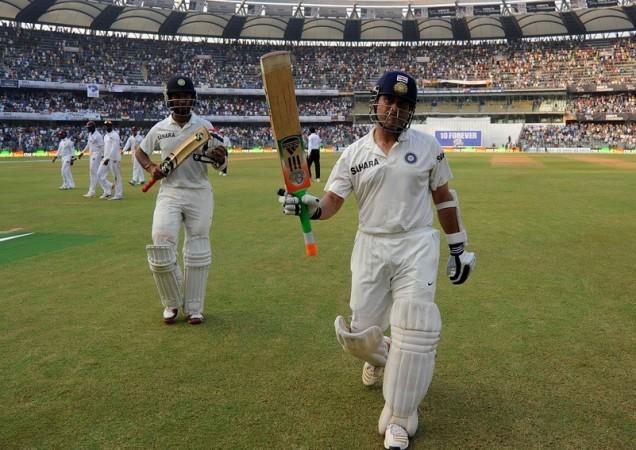 "I can imagine cricket without Sachin, but not Sachin without cricket," said Anjali Tendulkar, the wife of the Little Master.
Tendulkar looks like playing his final day of Test match cricket on Saturday, with the West Indies looking like folding up soon, and in an interview with Star Sports, the great man's better half opened up on the retirement decision.
"He's always said, the minute he feels he can't give a 100 percent, that will be the time," Anjali told Star Sports. "One day he told me and took the decision. When we were discussing, everything fell in place with the tour in India and the final Test in Mumbai was just perfect."
Anjali said it would be a strange feeling once Tendulkar calls it a day, something she will find difficult to comprehend, while admitting it would be an extremely emotional moment for the entire family.
"I can imagine cricket without Sachin but I cannot imagine Sachin without cricket," she said. "I don't know what will take the place of cricket in his life."
Commending Tendulkar for never letting his worries get to his family life, Anjali revealed Sachin was very good at hiding his emotions.
"Sachin is really good at hiding his emotions," Anjali added. "He has never shown he's facing the pressure. Even at home, he does not show his emotions. [The] kids are getting to realise now what their father meant to fans and cricket."