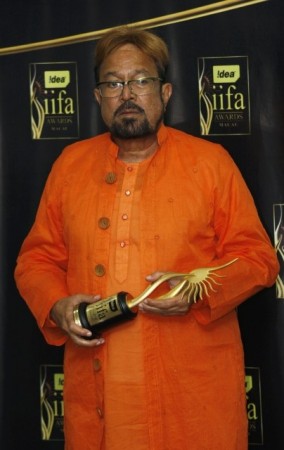 The Rajesh Khanna-Anita Advani love story has taken a new turn. The family of the late superstar denied reports that the former actress was Khanna's lover and live-in-partner.
A day before the superstar died, Advani sent a legal notice through lawyer Mridula Kadam, stating that she had a share in Khanna's property and also charged his family for domestic violence.
Three weeks after Khanna's death his family responded to the legal notice with a four-page reply sent through Bheru Choudhary, who is Twinkle Khanna's lawyer. The reply said that Advani has no legal right to claim the actor's property.
Since Advani is not considered a part of Khanna's family she possibly wouldn't get any share of his property. Ever since the superstar died Advani was pushed into the spotlight. The actress, who was seen in a few films in the late 1980s, claimed that she took care of the ailing Khanna for eight years and said that he planned marry her days before his death.
She also said that she felt humiliated by the actor's son-in-law Akshay Kumar and the family's behaviour towards her at the funeral procession.
The superstar, who passed away on July 18, has left behind property worth millions. The legendary actor has left nothing for his estranged wife Dimple Kapadia as mentioned in the will that he filed two weeks prior to his death.
According to his last will, Khanna left behind his properties, liquidity investments and bank account operational authorities to his two daughters Twinkle and Rinkie Khanna, Deccan Herald reported.
"The drafted will was read in front of Rajesh Khanna his daughters, son-in -law Akshay and ex-wife Dimple. Also Kaka's friend and family doctor Dr. Dilip Walawarkar was present at that time," Deccan Herald quoted a source close to the family as saying.